Ballymena Academy pupils take part in Ulster Schools Swimming Gala
Ballymena Academy pupils took part in the Ulster Schools Swimming Gala at Bangor Aurora on Saturday and Sunday.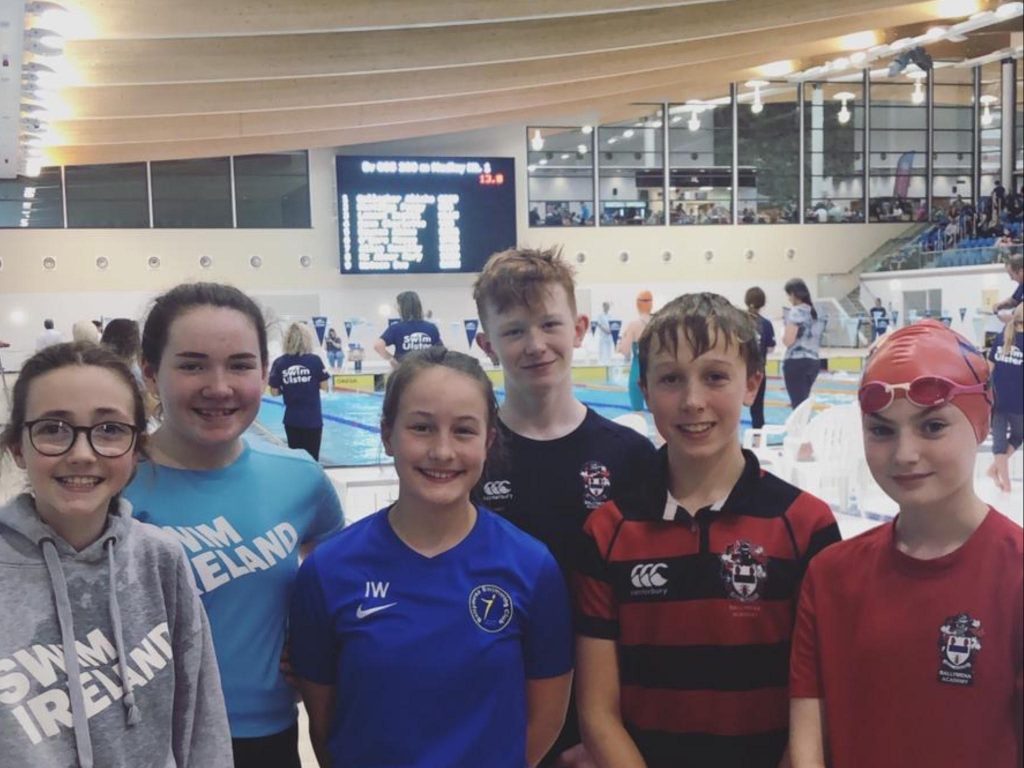 Year 8's Aaron Caskey, Harry Lamont and Amelie Pittam kicked of the weekend representing the school and raced extremely well on Saturday afternoon. They made finals and gaining some Irish schools qualifying times. Special congratulations to Aaron Caskey who won a Bronze medal in a nail-biting finish of the 50m Butterfly final.
Our junior team, (Thomas Evans, Cole French, Gemma Clyde, Molly Liggett, Amelie Pittam and Isabell Wainwright), had an early start on Sunday morning and some great Personal and seasonal best performances with Molly Liggett finalist in both 100m Breaststroke and 100m Fly.
Rounding off the busy weekend of racing was our intermediate team of Aimee Hill, Oonagh Lamont, Sophie Leetch and Samuel Wainwright didn't disappoint with all posting good times and final spots too. A special congratulations to Oonagh Lamont who finished 4th in the 100m Breaststroke and Sophie Leetch who made her first final in the 100 Breaststroke.
Congratulations to all involved!