Year 14 pupils take part in "Eye4education" assessment centre.
Craig , Thomas and Mark are pictured before the Year 14 Assessment Centre, organised by education consultancy firm "Eye4education".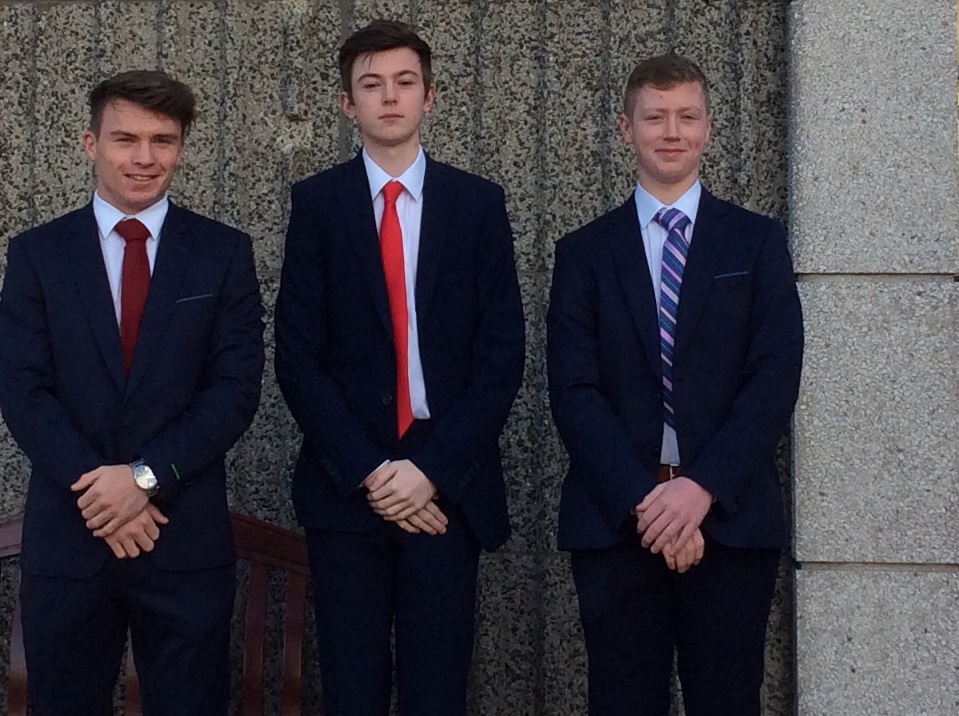 The programme is modelled on current employer recruitment procedures in Northern Ireland and consists of:
( a ) training in how to complete an application form
( b ) completion of an aptitude test
( c ) an individual mock interview with a relevant professional reinforcing interview skills
Eye4education will be presenting feedback to all pupils in November.