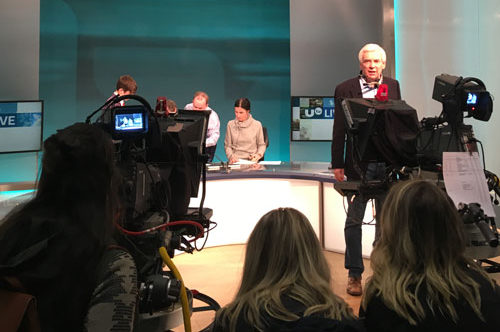 Year 13 pupils are given the opportunity to complete a period of work placement which generally lasts 2-5 days.
Some careers may only offer a one day taster meeting/open day. Pupils are encouraged to source their own placements as far as possible but certain placements are arranged via a company called Charter.
It is hoped that work placements will enable pupils to experience the demands and expectations of the adult world of work and provide the opportunity to put into practice and see the relevance of skills learned at school. This experience can also be mentioned when applying for further/higher education.
www.nidirect.gov.uk/services/search-school-work-experience-opportunities
---
Catalyst is delighted to offer students across NI the opportunity to participate in the Generation Innovation Work Experience programme in June. Together with Big Motive and previous programme participants they have designed the most incredible online version of this highly successful programme.
This Work Experience is the perfect opportunity for 17 and 18-year-olds to upskill for the jobs of the future. Students will receive Design Thinking training over the course of five days, learn how to work as part of a team and develop innovative solutions for some of the most successful and dynamic companies in Northern Ireland.
They can facilitate up to 600 students and would love to welcome as many students from Ballymena Academy as possible. Please see the attached PDF or the website link here for more information. Students simply need to click on the apply now button on the website and complete a short application form (takes less than 5 mins) and then we'll take it from there to ensure they are ready to go in June.
---
The National Cyber Security Centre (NCSC), a part of GCHQ, announced that its free CyberFirst courses are now open for registration to support the next generation of cyber security experts from across Northern Ireland. CyberFirst free summer courses for students aged 14-17 – now open for registration
https://www.economy-ni.gov.uk/articles/cyberfirst-free-summer-courses-students-aged-14-17-now-open-registration
---
Observe GP is an alternative to work experience for aspiring medics aged 16 and over, who are living in the UK. It is a free interactive video platform providing insights into the role of a GP and the wider primary care team.
For more information visit https://www.rcgp.org.uk/training-exams/discover-general-practice/observe-gp.aspx
---
The UK University & Apprenticeship Search Virtual Fair is taking place on Wednesday 16th June from 12 – 6pm. Students, teachers and parents can register for their free place here