The range of subjects on offer is extensive. On-site, our pupils have access to a very wide range of GCSE, AS and A- level courses, which extends beyond the statutory requirements.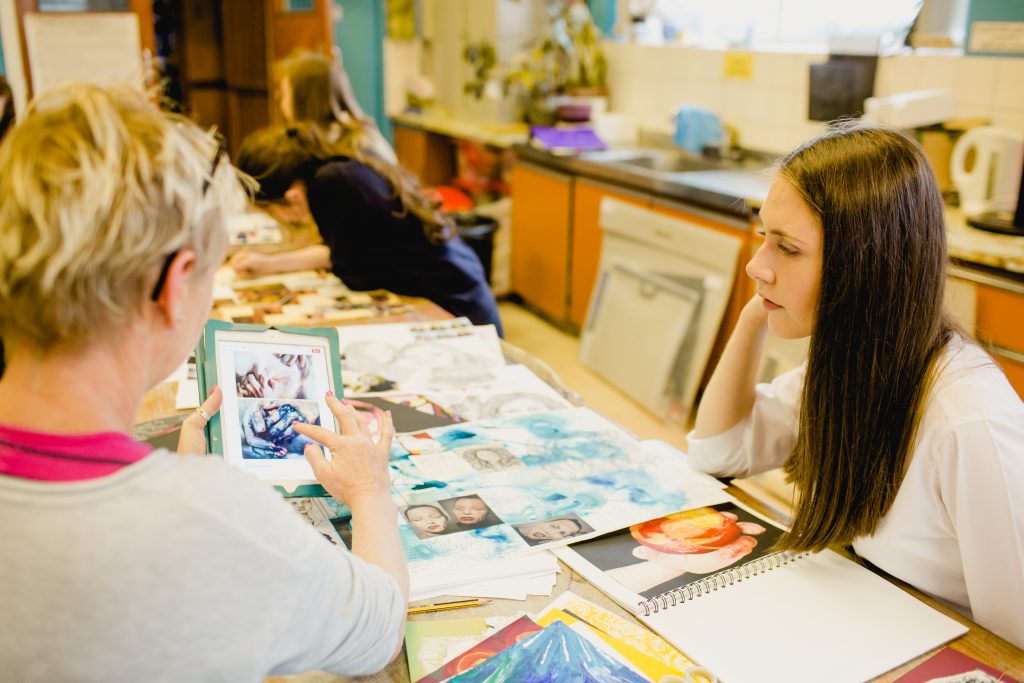 The curriculum is reviewed annually and is shaped to meet the needs, abilities and interests of our young people.
In addition to the comprehensive range of subjects in the arts, environment and society, languages, learning for life and work, sciences and technology , recent additions such as Mandarin, Software Systems Development, Sports Science and the Active Leisure Industry, Engineering, Government and Politics and customised skills development courses, have brought the school acclaim for its innovative approach to curriculum design.
Year 8 & 9
English with Media Education
Mathematics (including Financial Capability)
Art and Design
Music
Geography
History
French
German
Spanish
Mandarin
Science
Technology and Design
Learning for Life and Work
Home Economics
Physical Education and Games
Religious Education
Careers Education
Key Stage 3
English with Drama
Media Education
Mathematics (including Financial Capability)
Art and Design
Music
Geography
History
French
German
Spanish
Science
Technology and Design
Learning for Life and Work
Home Economics
Physical Education and Games
Religious Education
Careers Education
GCSE
English
Mathematics
Religious Studies
Learning For Life and Work
Work & Careers Education
English Literature
Media Studies
French
German
Spanish
Biology
Chemistry
Physics
Art and Design
Business Studies
Classical Civilisation
Drama
Economics
Food and Nutrition
Geography
History
Music
Religious Studies
Games and P.E.
Additional Mathematics
Construction
Digital Technology / Computer Studies
German (Continuing)
Physical Education
Spanish (Continuing)
Skills Development – Communication / Maths  / Study Support
Technology and Design
Sixth Form
Art and Design
Biology
Business Studies
Chemistry
Classical Civilisation
Construction – BTEC Subsidiary Diploma/Certificate
Digital Technology
Drama and Theatre Studies
Economics
English Literature
Engineering – BTEC Subsidiary Diploma/Certificate
French
Further Mathematics
Geography
German
Government and Politics
Health and Social Care
History
Mathematics
Media Studies
Music
Nutrition and Food Science
Physics
Religious Studies
Spanish
Sports Studies
Technology & Design