Drama
Academy Players have a proud tradition of presenting a wide range of theatrical experiences for their appreciative audiences.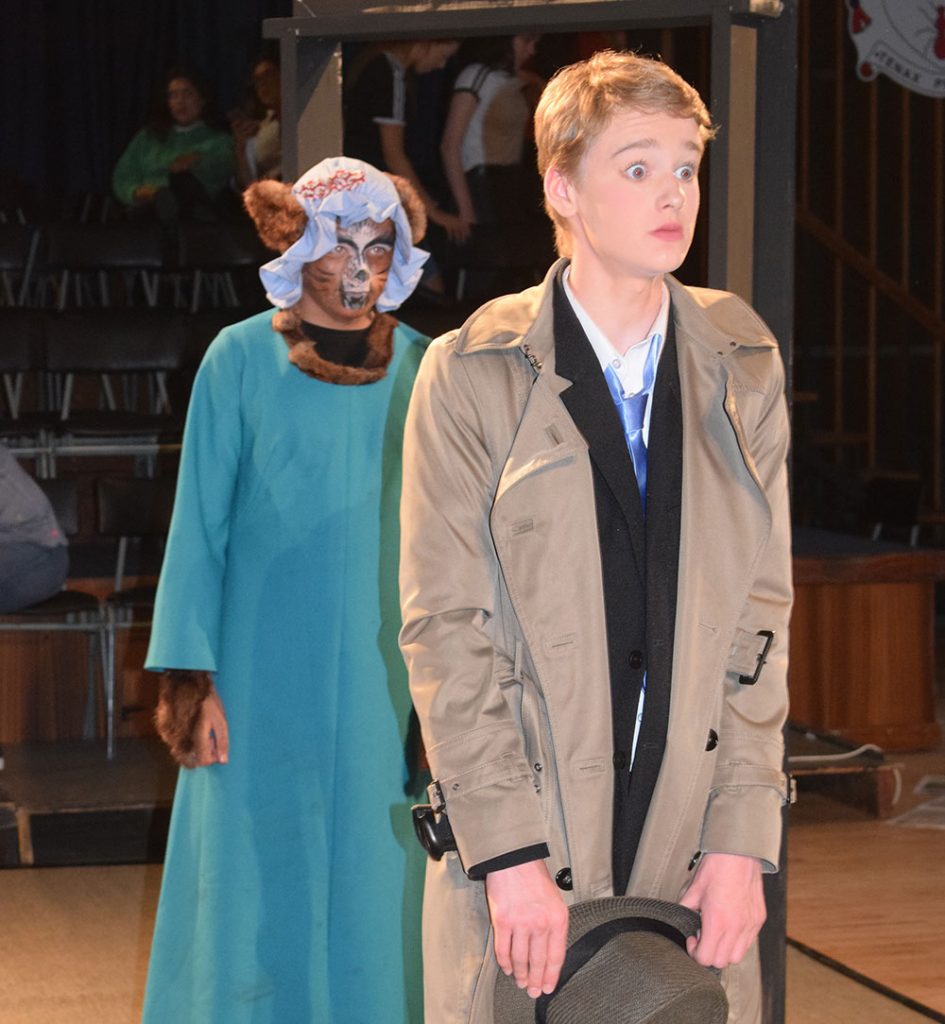 Some recent notable productions have been Brighouse's "Hobson's Choice" and the musical theatre phenomenon that is "Les Miserables". These performances have been wonderful experiences for pupils and staff alike but they are only of tip of the iceberg when it comes to Drama in Ballymena Academy.
Junior Drama
The Junior Drama Workshop meets every Tuesday afternoon in the Drama Studio to hone their performance skills. Last term, the Workshop brought the Christmas spirit to school with their rehearsed reading of "A Christmas Carol". With minimal set, props and costume, "A Christmas Carol" was brought to life over each lunchtime for the last week before the Christmas holidays. Yr9 pupil, Jonathan Grimsley, made a wonderfully cantankerous "Scrooge" and his restorative transformation was perfectly realised by this confident young actor. Jonathan was, of course, ably supported by the multi-rolling ensemble who sang, acted, danced and truly did Charles Dickens proud with their imaginative performances. The Workshop hope to present a "Festival of Monologues and Duologues" as more lunchtime theatre in the summer term.
Senior Drama
Most recently the Drama department has been buzzing with the news of the Academy Player's latest production, "Bugsy Malone". Over 100 pupils auditioned to be in the cast and their talent was incredible! Unfortunately, not everyone can be cast this time but there is certainly a lot of talent out there for future productions. Rehearsals for this production will take over at the end of the summer break and we are all extremely excited to be presenting such a fun production.
---