Drama
Academy Players have a proud tradition of presenting a wide range of theatrical experiences for their appreciative audiences.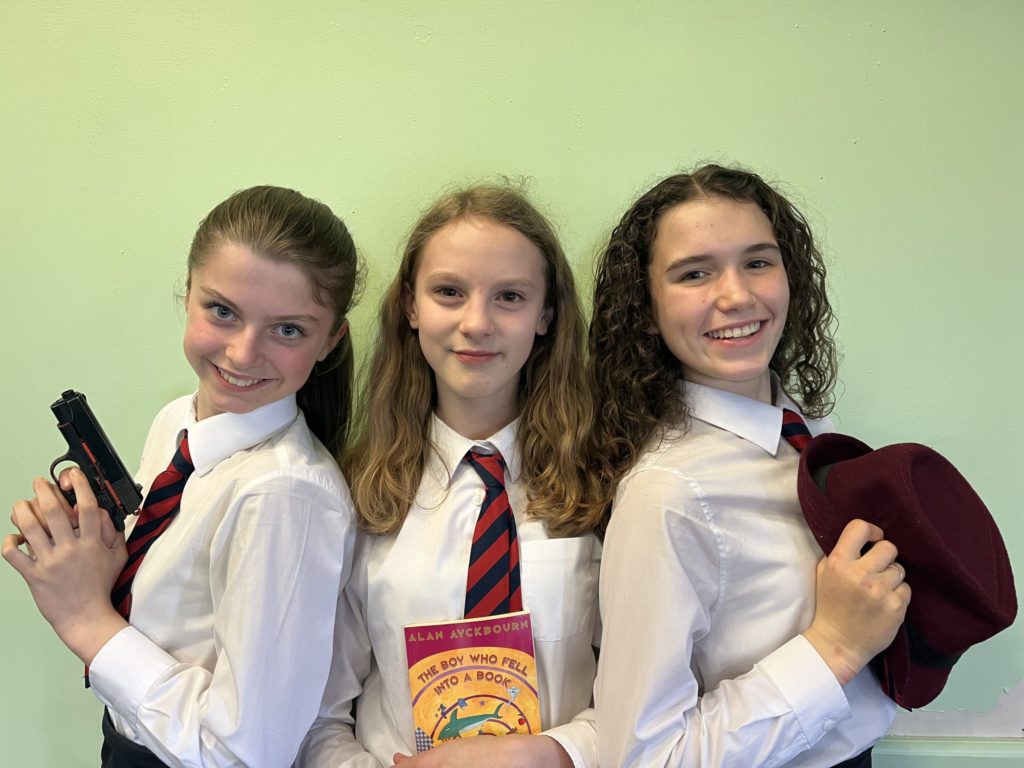 Junior Drama
It was with delight all round that we were able to recommence The Junior Drama Workshop in the autumn term and begin work on our first performance of the year. In order to accommodate our growing numbers, The Workshop met over two days in the Drama Studio; Yrs. 8 and 9 on Monday afternoons and Yr. 10 on Tuesdays. Over two consecutive days in December, The Junior Drama Workshop delighted Yrs. 8 and 9 with dramatised readings of Charles Dickens' classic tale of redemption 'A Christmas Carol'. The story is synonymous with Christmas so we really could not think of a better way to finish off the term. Using a very stylised approach with minimal set, props and costume, our young performers really brought the play to life on the stage of the W. H. Mol Assembly Hall. Both casts were excellent but Yr. 9 pupil Will Hughes and Yr. 10 pupil Carter McNeill made impressively grumpy Scrooges. They were ably supported by a very talented ensemble of performers who played multiple characters and sang throughout the production.
The Junior Drama Workshop resumed in January with some very welcome new recruits. We immediately began work on the productions we hope to present in the Summer term. Years 8 and 9 will perform 'The Boy who Fell into the Book' by Alan Ayckbourn. This is a wonderfully inventive, fast-moving and fun play for children. It has a large cast so there are plenty of opportunities for our talented young performers to shine. Meanwhile, the Yr. 10 pupils are working on a dramatisation of George Orwell's classic novel, 'Animal Farm' adapted by the world renowned director, Sir Peter Hall.
We were very lucky to procure tickets for fifty Yr. 10 pupils to attend the sell out performance of 'The Curious Incident of the Dog in the Nighttime'. The Olivier and Tony award winning stage adaptation of Mark Haddon's novel returned to the newly renovated Grand Opera House at the start of January. The production was awe-inspiring, funny, sensitive and emotional in equal measure. Great poignancy was added to the performance that we saw, which tells how 'Christopher Boon' negotiates everyday life with Asperger's Syndrome, as the actor playing 'Christopher' also has Asperger's Syndrome.
Senior Drama
We are very keen to add to our musical theatre showreel with another musical production in November 2022. With auditions completed, Chicago here we come!
---