1stXV v Methodist College Belfast (Young Cup)
Ballymena Academy and Methodist College Belfast compete annually for the Allan Young Cup, a trophy presented by the Young family to commemorate the life of Allan, who played his last game for the 1st XV against MCB in the corresponding fixture, while he was still in Year 12, before succumbing to fatal illness.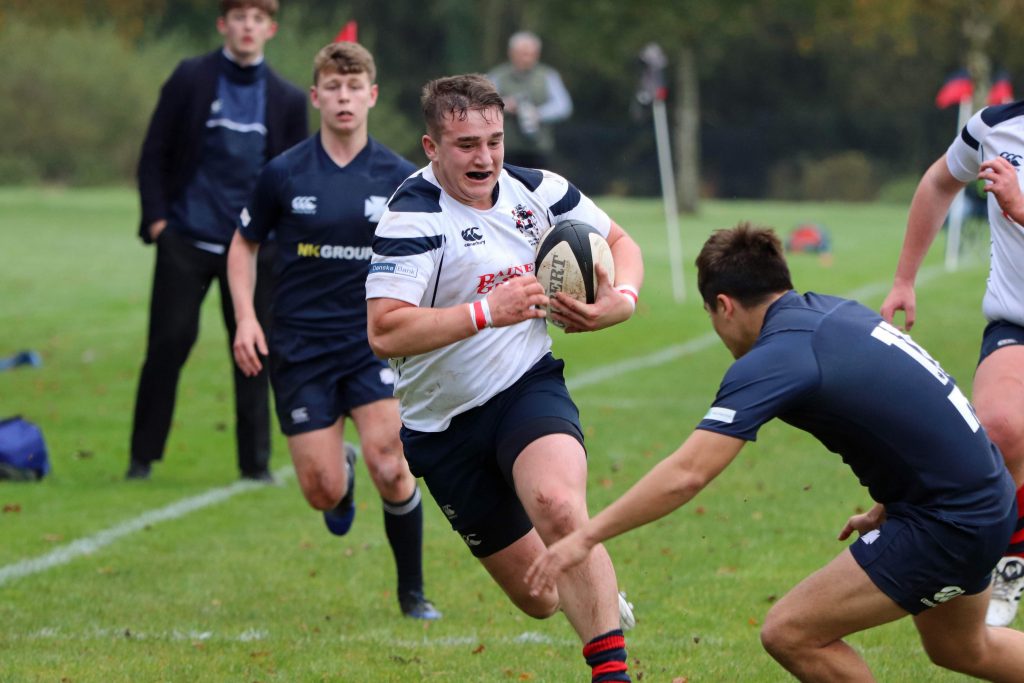 The 1st XV won today's game, 22 – 14, and the trophy was presented to winning captain, Matthew Corr, by Robert Young. He congratulated the players for an outstanding game of rugby, played with passion, commitment and sportsmanship by two well matched teams.
An early penalty from Tyler McNeill and try from Andrew Donald saw Ballymena take an early 8 point lead before MCB responded with two scores making it 8-14 to the visitors. In the second half, Joe Mawhinney powered over the line from close range to take the score to 15-14, setting up what would become a grandstand finish. Needing a try with 10 minutes to go, Josh Drain received the ball in the opposition half, made the most of a half gap and broke the MCB defensive line. A fantastic piece of individual skill had unlocked the MCB defence and after an exquisite conversion from Tyler McNeill, the score finished 22-14 to BA.
Thanks as always to the home support!

Rugby at Ballymena Academy is sponsored by