U13XI Hockey Team winners of Derry and Antrim Tournament
On Tuesday, 8th October, the U13A XI Hockey Team competed in the Derry and Antrim Tournament, held here at school.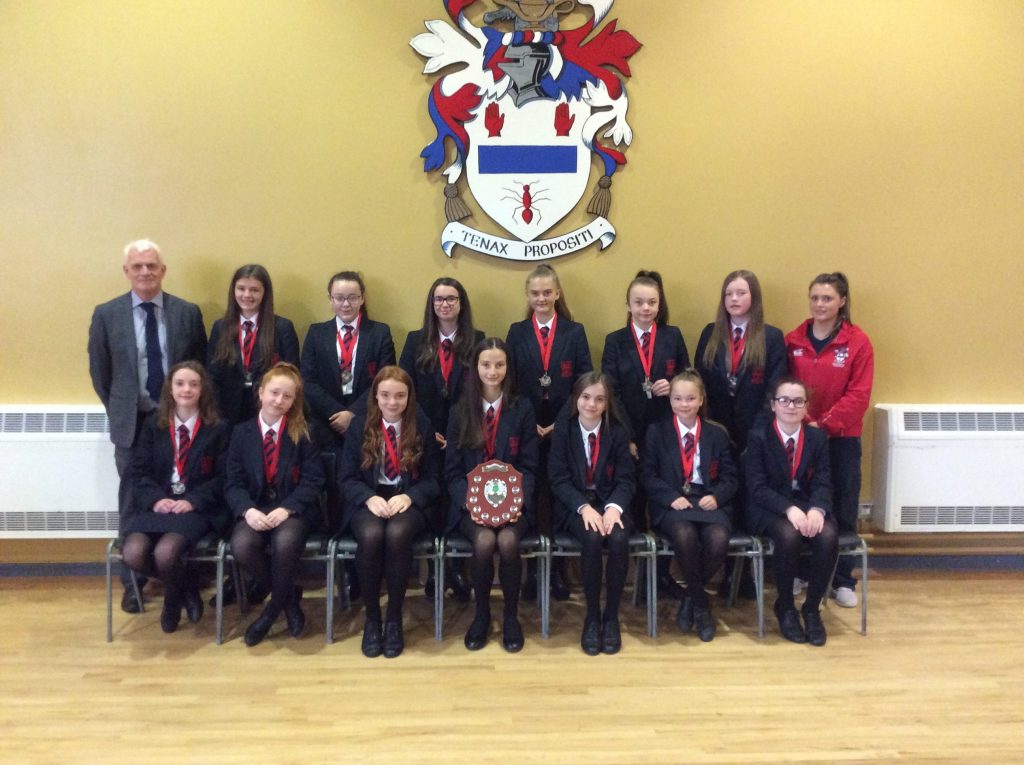 In the group stages, the team dominated all of their games, securing wins against Foyle College (1-0), Coleraine Grammar (3-0) and Antrim Grammar (2-0). They played against Cambridge House in the Semi-Final, where another dominant performance resulted in a 3-0 win. Dalriada were their opponents in the Final and after an edgy start, Lucy McAllister was on target once again to score the winning goal.