BA pupils take part in UKMT Senior Team Maths Challenge
Pictured are the team of Ryan Irwin & Katie Agnew (both Year 14) & Rachel McCartney & Luke Gregg (both Year 13) who took part in the UKMT Senior Team Maths Challenge at St Malachy's College, Belfast on Friday 8th November.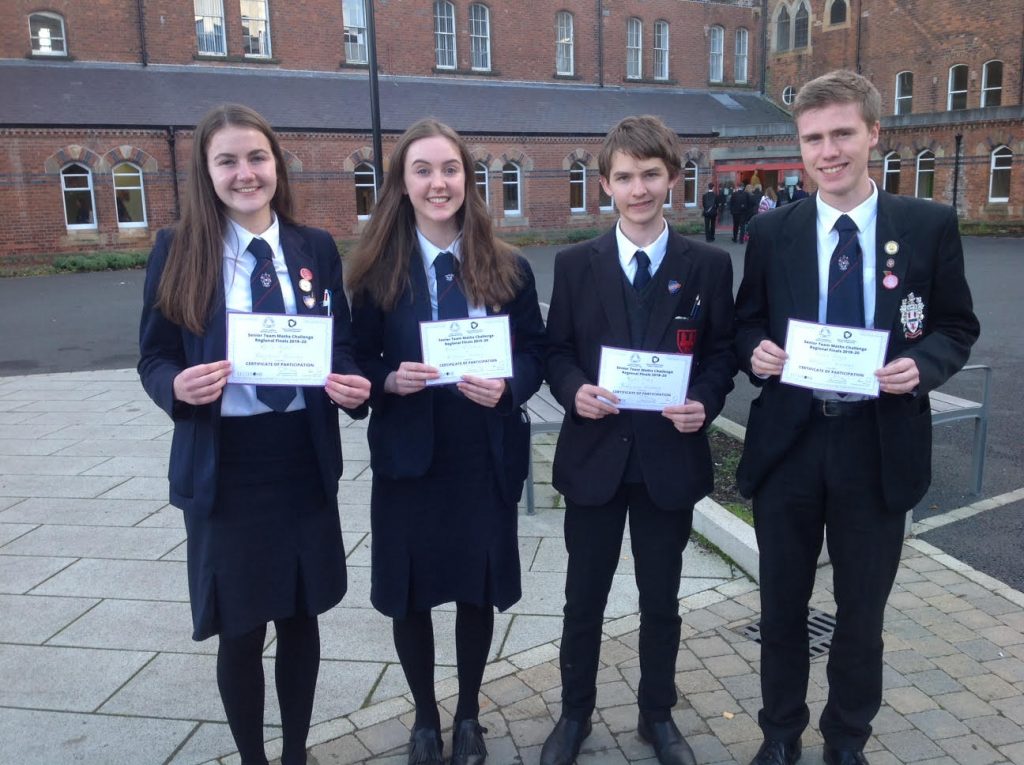 Teams from around Northern Ireland competed to complete a Group Round (10 questions of varying length & difficulty), a Crossnumber (like a crossword but with numbers) and a Shuttle round (where one question requires the answer to the previous one in its calculation).
With 2 teams tied in 1st place, 2 teams tied in 2nd & 4 teams tied in 3rd place after the first round, it was a hard fought competition. The Ballymena Academy team were delighted to come a creditable 5th place out of 16 teams.