CCEA NI Placings
As a school we are are delighted to continue the tradition of pupils receiving NI placings, with 14 separate pupils attaining 17 placings across 14 different examinations.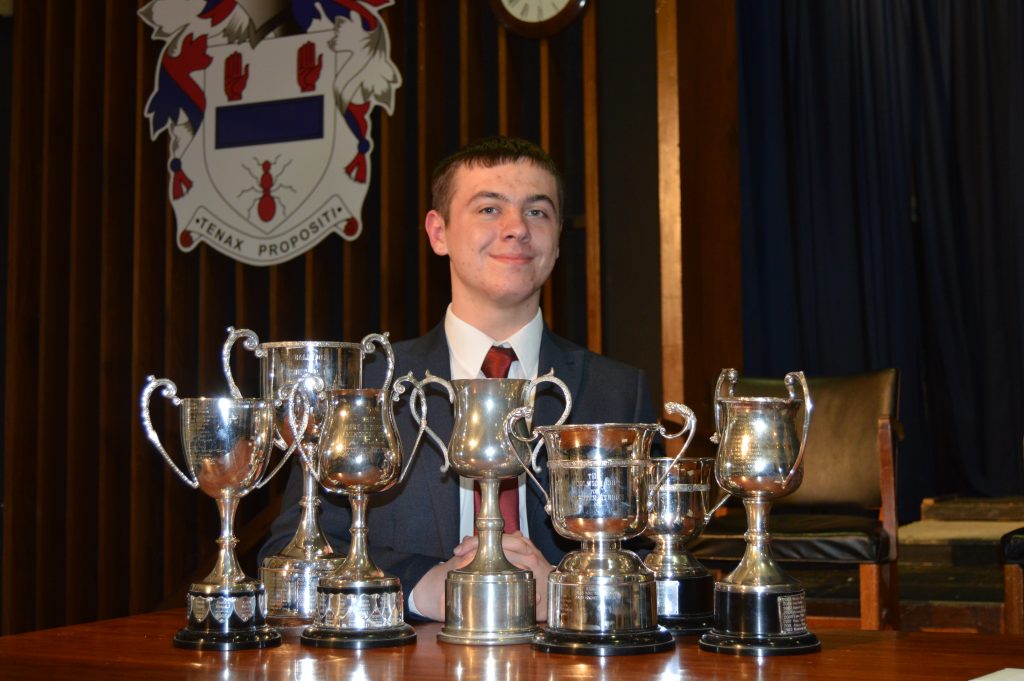 These achievements include 8 first places, one of the best figures ever recorded by the school. 
These results highlight high academic performance across a wide range of subjects and confirms the conclusions of the ETI 2018 inspection which noted that "the school has pupils who are recognised by the examining boards as top achievers in a wide range of subjects at GCSE and A Level."
We are delighted with the success of these individuals and all of our pupils who contributed to the outstanding results achieved this year. 
Top candidate placings are listed below. 
Juliet E Cameron – 1st Place GCE A Level History 
Sophie A Gaston – 1st Place GCE A Level History 
Jonathan C Hogg – 1st Place GCE A Level Mathematics 
Michael J Gregg – 1st Place GCE A Level Physics 
Martyn Doherty – 1st Place GCE A Level Spanish
James A Craig – 1st Place GCSE Biology 
Matthew C Orr – 1st Place GCSE Construction 
Grace E Moore – 1st Place GCSE Music 
Michael J Gregg – 2nd Place GCE Chemistry 
Tim S Bailie – 2nd Place GCSE Construction 
Rachel v McCartney – 2nd Place GCSE Religious Studies Short Course 
Grace E Moore – 2nd Place GCSE Single Award Science
Michael T Allen – 3rd Place GCE A Level Digital Technology 
Richard D Carson – 3rd Place GCSE Construction 
Kathryn R Alexander – 3rd Place GCSE Religious Studies Short Course 
Above is a picture of Michael J Gregg who attained 1st place in GCE A Level Physics and 2nd place in GCE A Level Chemistry