Year 8 Sporting Success
Monday morning's Assembly gave an opportunity to celebrate some Year 8 sporting success from this month.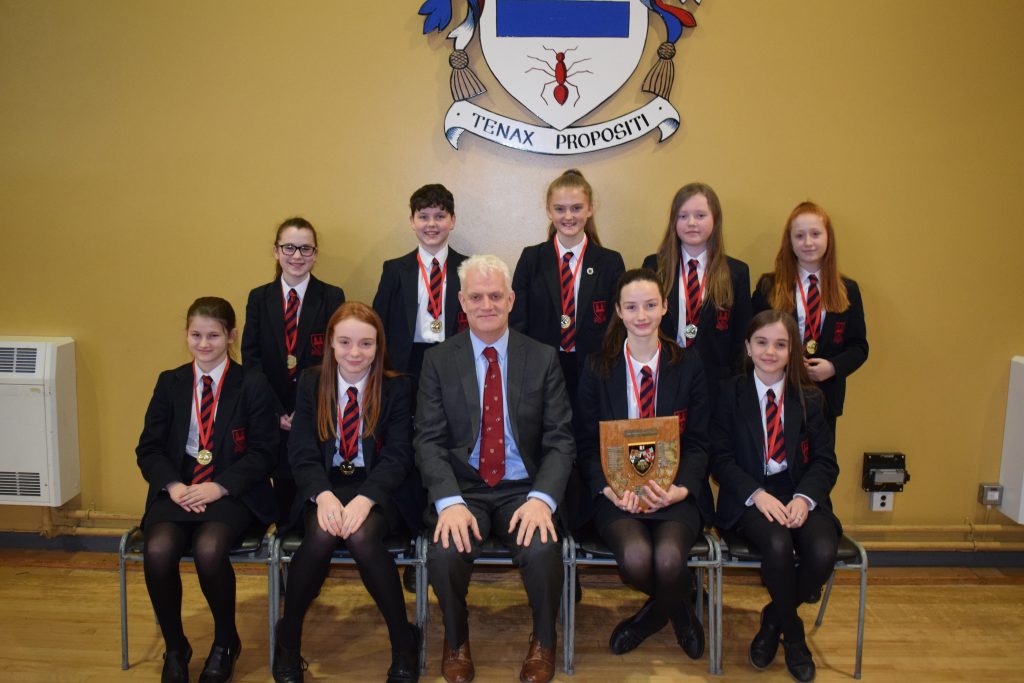 The Hockey team won the Derry and Antrim League Hockey Tournament on Friday 1st March, beating Dalriada 3-0 in the final. Medals and trophy were presented in this morning's assembly by Mr Black. The girls had received their medals and shield on the day of the tournament from Irish Women's Hockey Captain Katie Mullan.
On Friday 15th March the rugby team won the Subsidiary Plate competition at Larne Grammar School. The trophy was presented to Mr Black by Team Captain, Reuben Allen.