Royal Navy visit
On Friday 22nd March a trainee pilot from the Royal Navy and the Royal Navy Area Recruitment Manager visited Ballymena Academy to work with a group of Year 12 pupils.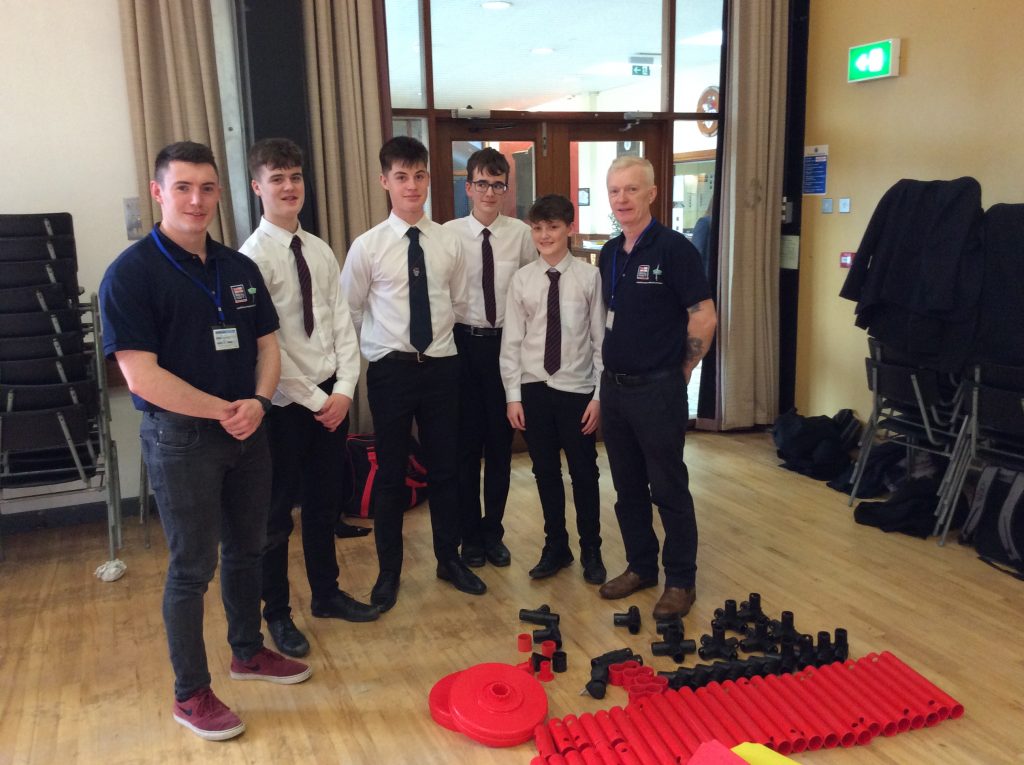 The workshop was aimed at developing pupils' skills in problem solving , team work and communication. These are some of the essential skills for good leadership.
Feedback afterwards was very positive and one pupil reported that she had a brilliant afternoon!