Three young volunteers from Ballymena Academy receive Gold Mark certificates
The Gold Mark programme is an initiative that encourages young people to volunteer in a local sports club.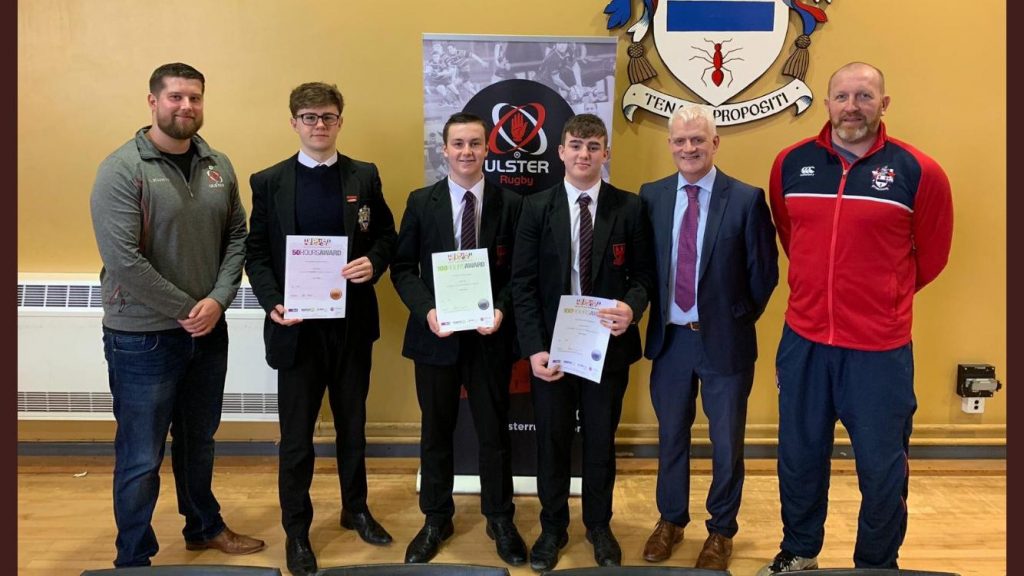 Everyone registered in the programme receives a log book where they can record their hours volunteered, their plans for the future and what they hope to achieve from their volunteering role. Congratulations to the following pupils for their volunteering efforts.
Oisin Jordan: 50 hours for e-teamsheets
Andrew Donald: 100 hours with Ballymena Bears
Callum Gatt: 100 hours with Ballymena Bears and Ulster Youth Forum