GCSE Drama class enjoy a night out at the theatre
On Wednesday 20th March the GCSE Drama class travelled to Belfast to see Bruiser Theatre Company's production of "The 39 Steps".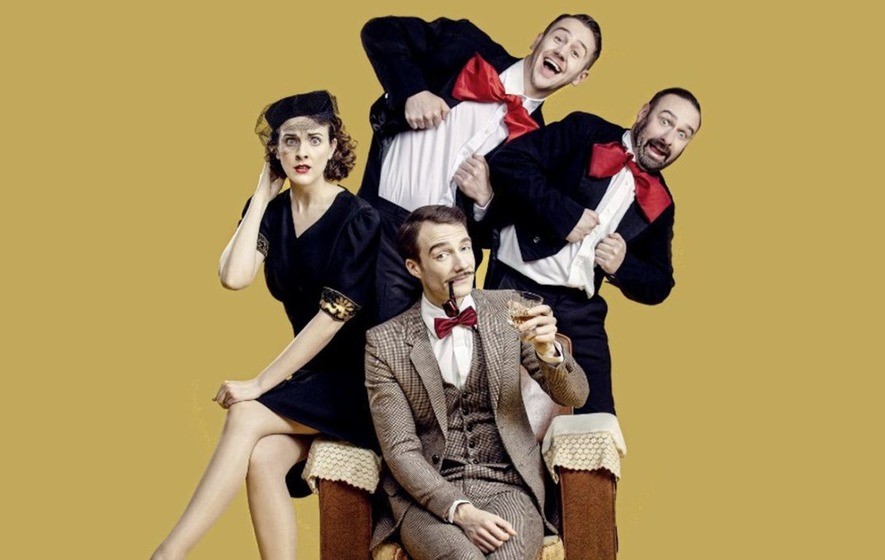 The piece depicts the adventures of the dashing hero Richard Hannay (played by Michael Johnston) who treads the fine line of a smug upper-class gentleman and loveable rogue perfectly, and the various characters he encounters in his attempt to discover the secret of the eponymous 39 steps before the information leaves the country.
Bruiser Theatre Company is Northern Ireland's foremost physical theatre company, producing high quality theatre that excites and stimulates audiences.
Here's what we thought:
"It was absolutely hilarious and certainly one of the funniest plays I've seen so far!" – Evan McCullough
"It was hilarious!  All the actors were incredible!" – Sophie McVeigh
"The comedy was amazingly done and the effects perfectly executed. I loved it!" – Gabriel Wilk
"I thoroughly enjoyed watching "The 39 Steps". The atmosphere was incredible." – Dylan Steele
"A classic comedy, with a Bruiser twist and something for everyone to enjoy." – Rebekah McGall