Pharmacy Careers Events
On Wednesday 17th October 2018 12 pupils from Ballymena Academy accompanied by Mrs Kerr and Mrs Reid travelled to the Pharmacy, Pharmaceutical and Biosciences Careers Event at Ulster University in Coleraine.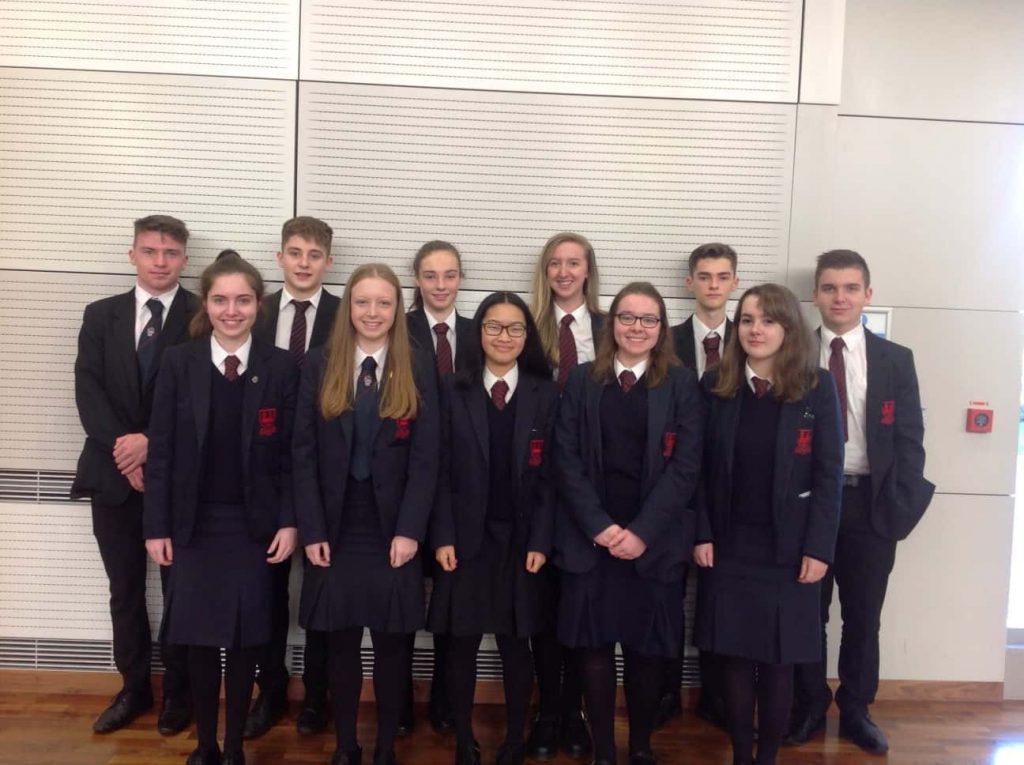 There were a range of stalls with industry representatives such as Almac Group, Clear Pharmacy, Medicare, Axis Bio and Kennedy's Pharmacy. There were also a number of academic colleagues from the School of Pharmacy and Pharmaceutical Science and the School of Biomedical Science to answer any queries and offer advice. After an hour of looking around the stalls and speaking to various representatives, we listened to a number of presentations looking at both career progression routes, requirements and career opportunities. The event was a good experience and we certainly left more informed about Pharmacy and Biomedical Sciences.
Thanks to Katie Surgenor and Chloe Robinson for the report.