Junior Stem Club – Lego Mindstorms Challenge
On our first day of STEM Club, which started back in October, a few people turned up but the club has since grown.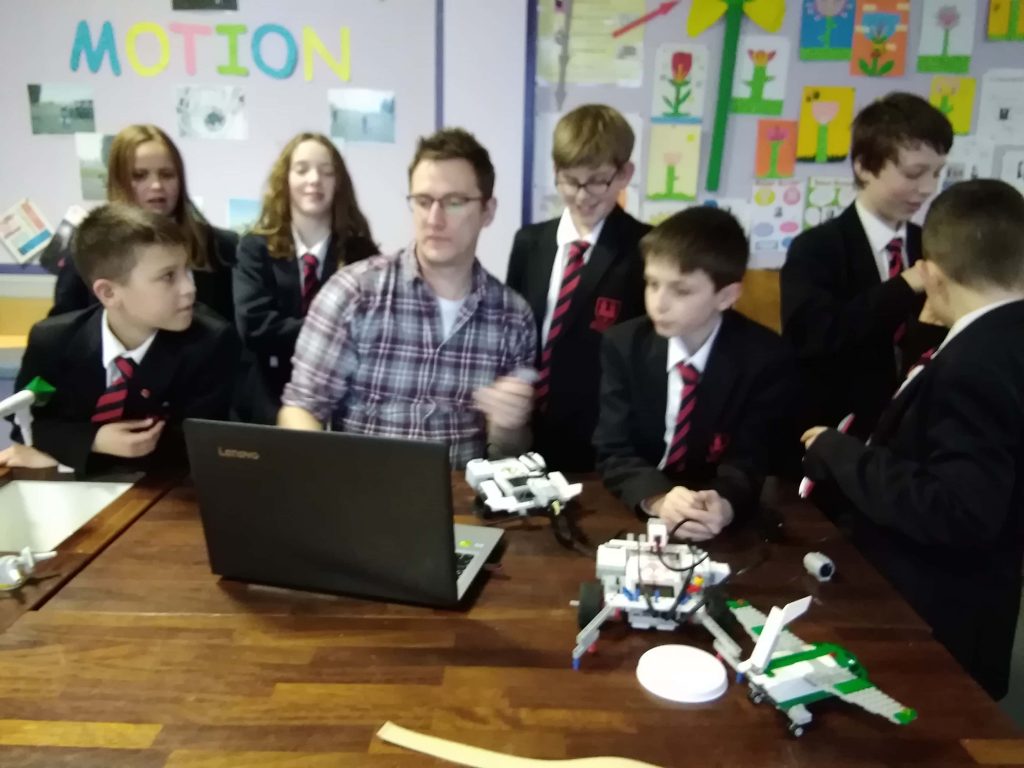 Wednesday 7 November
We started off by watching some of our teachers showing us roughly how the programming and the robots work. We then split off into groups to start building multiple robots in hopes to pick one later on and join back up as a group.
We only managed to get the robots moving very crudely and could not yet lift or turn accurately. Since then we've been learning new skills so that we can begin to take on the different challenges build the 2 robots, or bits, needed – the mat challenge robot and the drag racer speed challenge robot.
Wednesday 14 November
Today we are focusing on getting some or all of the mat challenges and the drag robot built. We'll also test it out and see what it can do.
The mat robot is getting tested and ready for the competition; the only problem is measuring the distances from the challenges to the start position. The hardest challenge is probably the plane challenge; you have to open a gate by pushing a sensor. You then get and push the plane to the designated zone before going to close the gate again.
Alongside this, the racing bot is being built by Lewis, Arthur and Hannah.
The bot is nearly built and it looks like a hot rod?. Now we need to think about the theme "humanitarian aid" as we need to make the presentation for the start.
The map robot is looking good this is the map. The grey camouflage is where the ramp is meant to be.
This was made and programmed by Zack and Jamie (the 2nd year one not the first year one, that's me!) The robots are built out of lego mindstorms ev3. Currently we are making our logo for our team twitter account where we will post our robot progress. We just need to finish our dragracer robot now. Our twitter page is called @ba_stem_club – come check our posts!
That's me, I'm done for today! This has been Ballymena Academy Stem Club.
Bye until next week! ?.