#IWill Week – Day 2
Over the past week the #iwill campaign has been celebrated across the UK.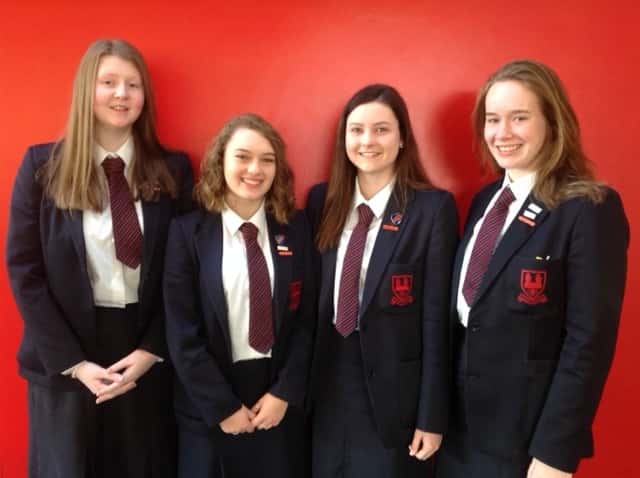 Katie Moorehead – Sensory Kids, Girls' Brigade, Exodus, Sunday School and Holiday Bible Club
At Sensory Kids, I engaged in the treatment programme through the use of sensory toys and large pieces of equipment. At Girls' Brigade I teach the youngest sections a Bible story and lead games and crafts. Through Exodus, I went to the Czech Republic and taught the kids Bible stories, crafts, games and songs. At Sunday School I would play the piano for some songs. For Holiday Bible Club each year I help the organisation and preparation as well as teaching the children a memory verse.
I like to be involved as I like to help people. For Exodus, I really wanted to do it because it was helping very disadvantaged children and it would really benefit them. I also enjoyed the teamwork and it has taught me the valuable skill of working as part of a team. Through Sensory Kids I have increased my knowledge of special needs for example autism and ADHD, and the methods used to help manage behaviour.
Juliet Cameron – Exodus, Language classes, Women's Aid, Crche, Holiday Bible Club, Spark, Samaritans
As a volunteer, I have mainly worked with children and teenagers. I have been able to build relationships and get to know them through doing activities or games, but have also worked behind the scenes e.g. organising or planning events and crafts.
From a young age, voluntary organisations have been a big part of my life and I hope to help give others the same experience and help out in the community. Alongside helping others, volunteering has helped me by developing many useful and transferable skills and qualities. For example, I have gained both leadership and communication skills, as well as responsibility and independence. Pushing myself out of my comfort zone has increased my self-confidence, giving me the ability to apply the skills I have learnt through volunteering in other areas such as school, work or university.
Grace McBurney – Girls Brigade, Vision of Good Hope Moldova Charity shop, Spark, Church (Childrens church, Holiday Bible Club, Creche, SNAC), Scripture Union Camp, Ballymena Academy Senior CU
As I volunteer as a sub-officer in Girls Brigade I prepare lessons and activities for the younger girls and participate with them weekly. Working in the charity shop I was involved in serving customers and stocking shelves helping to raise money for the orphanage. At Spark I participated in various activities including door-to-door work, running Holiday Bible Club and organising a community BBQ. Through my own church I assist in crche looking after babies and toddlers I also help at a children's meeting during church on a Sunday evening. As a leader at our annual Holiday Bible Club from a Monday-Friday in June I was involved in leading games, memory verse activities and craft each evening. I also went away to Castlewellan Castle for a week to help at a Scripture Union Camp preparing and running various activities.
I am involved in volunteering as I feel the need to help others and give back to my community. It has been extremely rewarding to have had the opportunity to volunteer as it is a positive use of my time to benefit others.
Erin Park – Voiceworks theatre company, Ballymena Hockey Club, Ballymena Academy Digital Leaders
Voiceworks theatre company. With this organisation I have helped with the productions of 'Joseph' and 'My Fair Lady'. This was part of an Production Education scheme and for two weeks over the previous two summers I have been part of both costume and stage team for these productions.
Ballymena hockey club. I have volunteered at my hockey club for two years now, coaching the mini groups on a Friday afternoon. I have been working with the primary 5 section and have thoroughly enjoyed teaching them the basic skills of hockey.
Digital Leaders. I joined the digital leaders team at the beginning of lower sixth. We completed the online training programme, learning about online safety and how to educate others about this issue. We also organised a concert for the first years with Simon James who talked to them about e-safety.
I volunteer because I enjoy working with people and learning new skills whilst helping my local community. I have learnt a lot of vital skills that will help me in the future including, better communication with people of differing ages. I have thoroughly enjoyed volunteering in all my different activities.