Cancer Research Event
The Cancer Research Committee invite you to an evening of fine food and musical entertainment on Friday 25th March. This new event is open to all parents and friends of Ballymena Academy.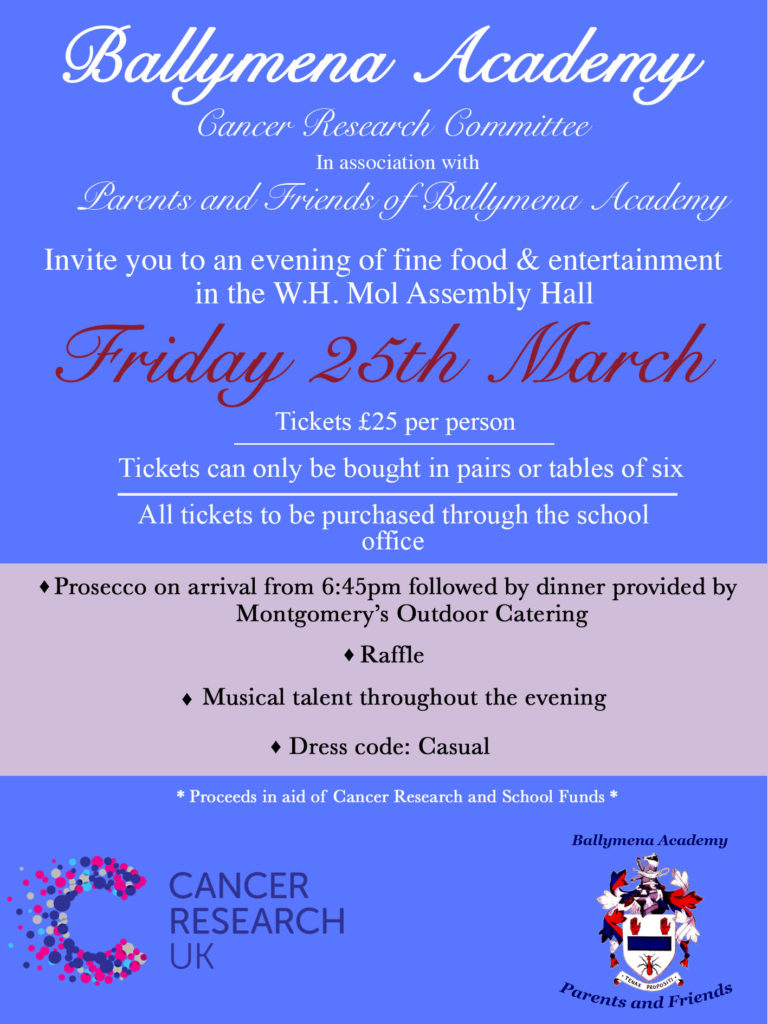 The night will begin with Prosecco on arrival followed by food provided by Richard Montgomery. There will also be a raffle with some prizes worth over £200! You can reserve your place by visiting the school office – tickets are priced at £25pp. Reservations can be made for tables of 6 or in pairs.
1 in 2 of us will get cancer in our lifetime – you can support the research to beat it!!