£6000 raised for NI Cancer Fund for Children
Rebecca Oates from Cancer Fund for Children was in assembly today to present us with the trophy for top fundraising school for Readon in 2018.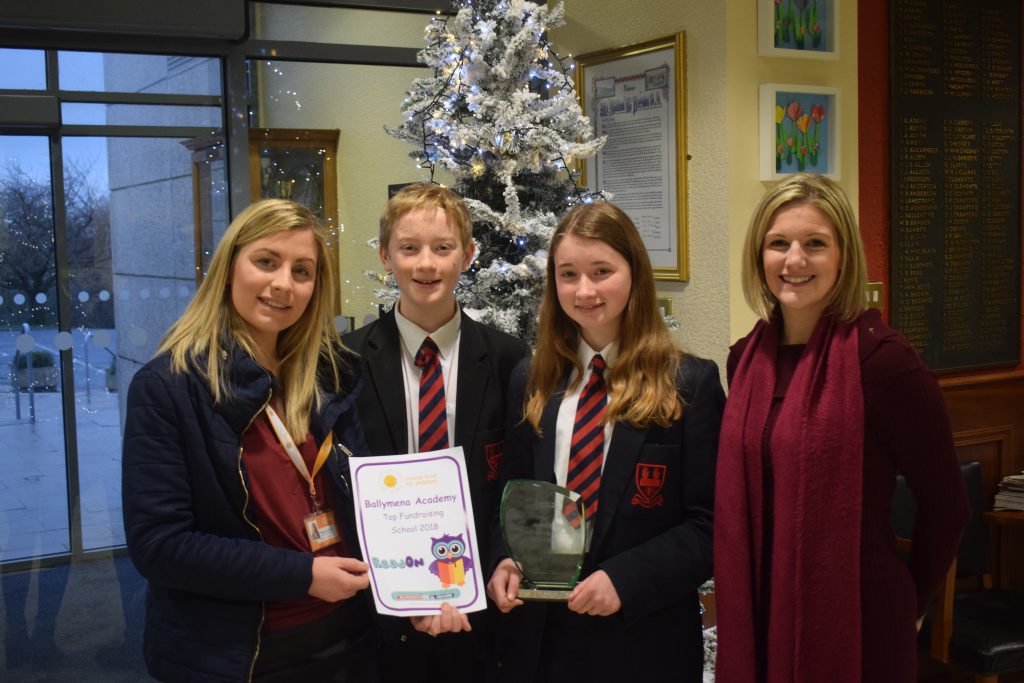 We raised over £6,000 which is enough to fund weekends away to the charity's 'Narnia' retreat for 150 children suffering from cancer, and their families. The school has a long standing relationship with the charity and the Readon event and we hope to continue this excellent fundraising streak by beating our total in January 2019.
Thanks to Mrs Murray and her team for organising.