U14A XI v Killicomaine Junior High School 08 12 2018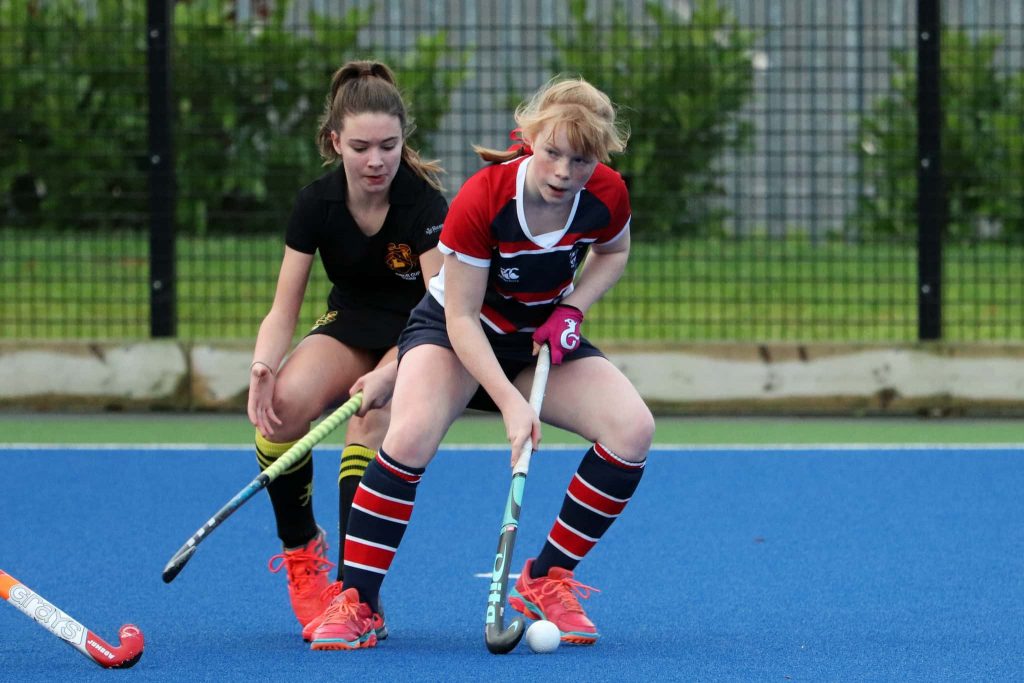 Photographs of Saturdays 3rd Round Junior Schools' Cup game which saw the U14A XI gain an impressive 1 – 0 win, away to Killicomaine Junior High School.
A tight, hard fought, game was played in great spirit by two evenly matched teams. The U14s scored the crucial goal just before half time following a period of extensive pressure, with Ellen McDonald slotting home coolly. As the second half unfolded, and the rain poured down, they defended solidly, while continuing to create well crafted chances at the other end.
Commiserations to Killicomaine, but it's Mrs. Taggart's talented team who march on to the next round, which will be played in the New Year.

Hockey at Ballymena Academy is sponsored by