Senior CU Acoustic Night
Pupils in Years 11-14 enjoyed an acoustic night on Thursday 29th November in the Sixth Form Centre.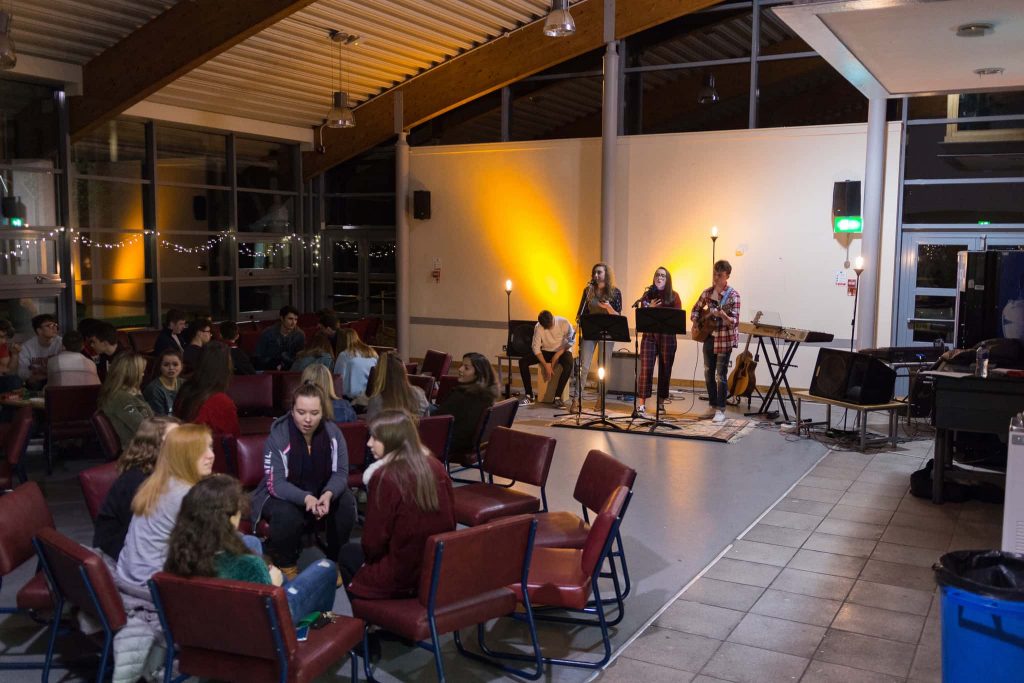 Ninety pupils were entertained by a number of bands made up of different sixth form students and they took the opportunity to relax and enjoy some time together.
After tea, coffee, doughnuts and plenty of sweets and crisps, local Wellington Presbyterian Youth Worker Peter McClelland shared a short presentation of the Gospel leaving everyone with some food for thought as we approach the Christmas season.
Pupils made donations totalling £316.36 in aid of this year's Senior CU charity which is Mukinge Hill Academy in Zambia.
Thanks go to the Senior CU Committee and band members who organised this very successful and enjoyable evening and to Cian Mawhinney for photographs.