New-style Dairy Student Award crowns Joshua Thompson
Former pupil, Joshua Thompson was named this year's Dairy Student Award winner at RABDF's Dairy-Tech event earlier this month.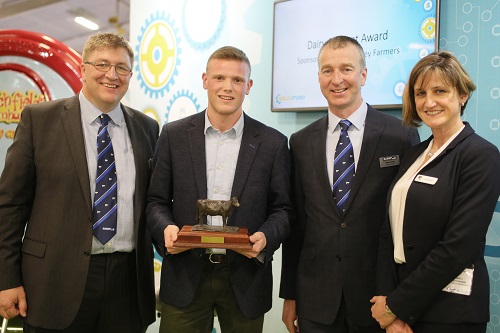 Award winner Josh Thompson said he was delighted to have won this year's competition, bringing the title back to Queen's University Belfast for the first time.
"With the dairy industry facing ever-growing backlash from anti-dairy activists one of the reasons I entered was to give me the opportunity to stand up for the sector and show how we can address future problems.
"The whole experience has been great and I'm looking forward to seeing what future doors may open as a result of winning the award – I'd encourage anyone looking to progress in the sector to enter."
Josh has a wealth of knowledge in the agricultural sector, gaining experience on dairy farms in both Wisconsin and New Zealand during his time at Queen's University Belfast.
Read Full Article