STEM club visit Microsoft HQ in Dublin
At the very end of last term, the STEM club made the trip Dublin to visit the Microsoft HQ Dreamspace Workshop.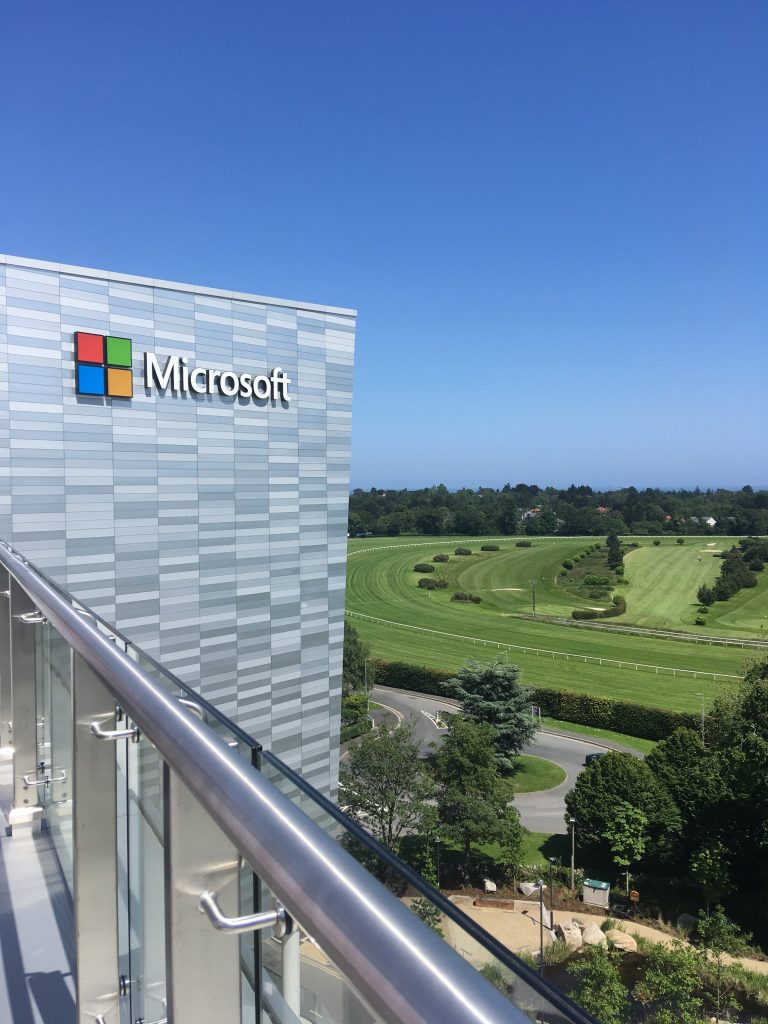 On Thursday 27th June 12 pupils travelled to Dublin to Microsoft HQ to participate in the Microsoft Dream space workshop. On arrival we met our hosts for the day Niamh and Ben, before enjoying lunch and a fabulous tour around the facilities of Europe's largest Microsoft office.
The facility tour not only included state of the art technology, a tech shop but also a Pilates/ yoga room, various refreshment stations, Michelin chiefs in numerous restaurants and various meeting spaces including the breathtaking views across Dublin from the Microsoft rooftop terrace.
After the tour and Q&A session we participated in the Dream-space workshop.
During the workshop we got to do some AI facial recognition, micro bite programming and engineering problem solving activities.
It was a fun action packed day and after a few final group photos at the company's digital waterfall we said our final goodbyes and tackled the greatest challenge of the day -the M50 Dublin traffic as we headed home.
A fabulous day was had by all.
Thank you to Microsoft especially Niamh and Ben for hosting our team and for all our treats.
A final special thanks to Mr Headden for his great company and his awesome taxi driving service.