RPS Visit Ballymena to advertise the WORK+ Apprenticeship Scheme
On Tuesday 12th March representatives from RPS Boucher Road visited Ballymena Academy to meet Year 13 and 14 pupils who wanted to learn more about the WORK+ Engineering Apprenticeship scheme.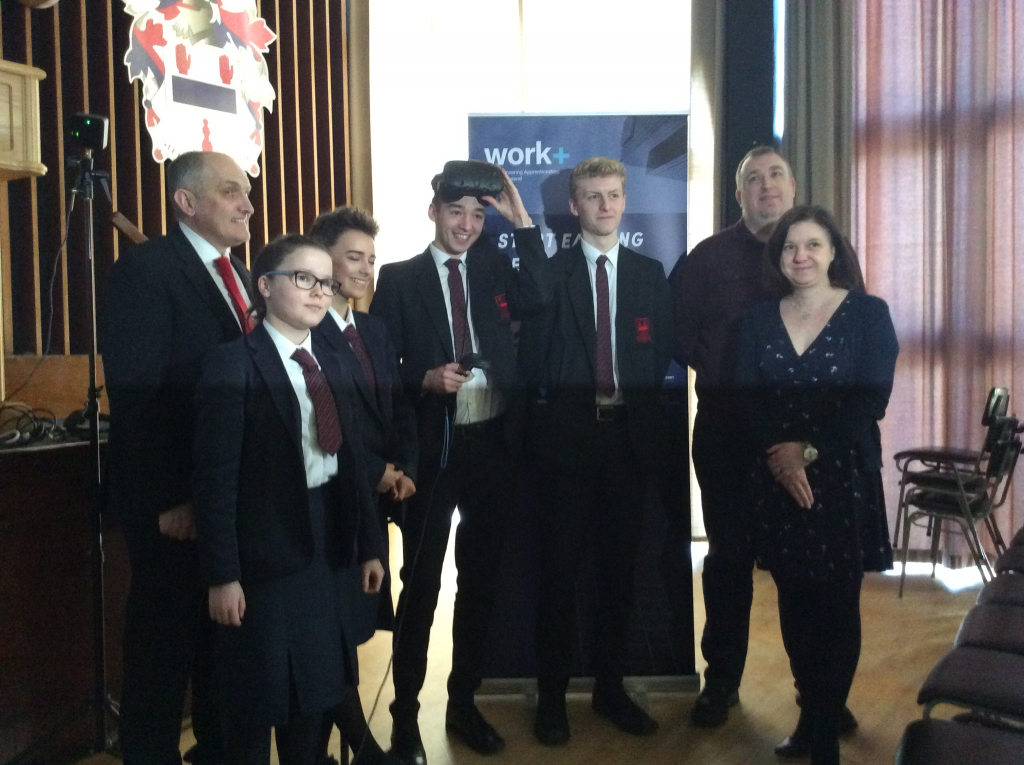 There was also time for the pupils to use the Virtual Reality equipment that RPS use to carry out much of their work.
Mr Heaney also took a keen interest in this hi-tech equipment and sat in on the presentation!
The closing date for the WORK+ scheme for this year is Tuesday 19th March 2019.
More details can be found at https://www.ice.org.uk/about-ice/near-you/uk/northern-ireland/education#work__apprenticeship
Work+ Apprenticeships
Work+ 2019 applications are open 15 February – 19 March
It's work. Plus so much more:
Salaries starting from £12,500
No fees
A pathway to professional qualifications
The first step in your career
There is major demand for civil engineering skills. The Work+ apprenticeship is the first step into this growing industry and the chance to make a difference in people's lives. Apprenticeships are offered from BTEC to Master's degree level.