Professor Tom Moody from the Almac Group addresses Sixth Form Pupils
Click here to read the full report by Sophie Kennedy 13D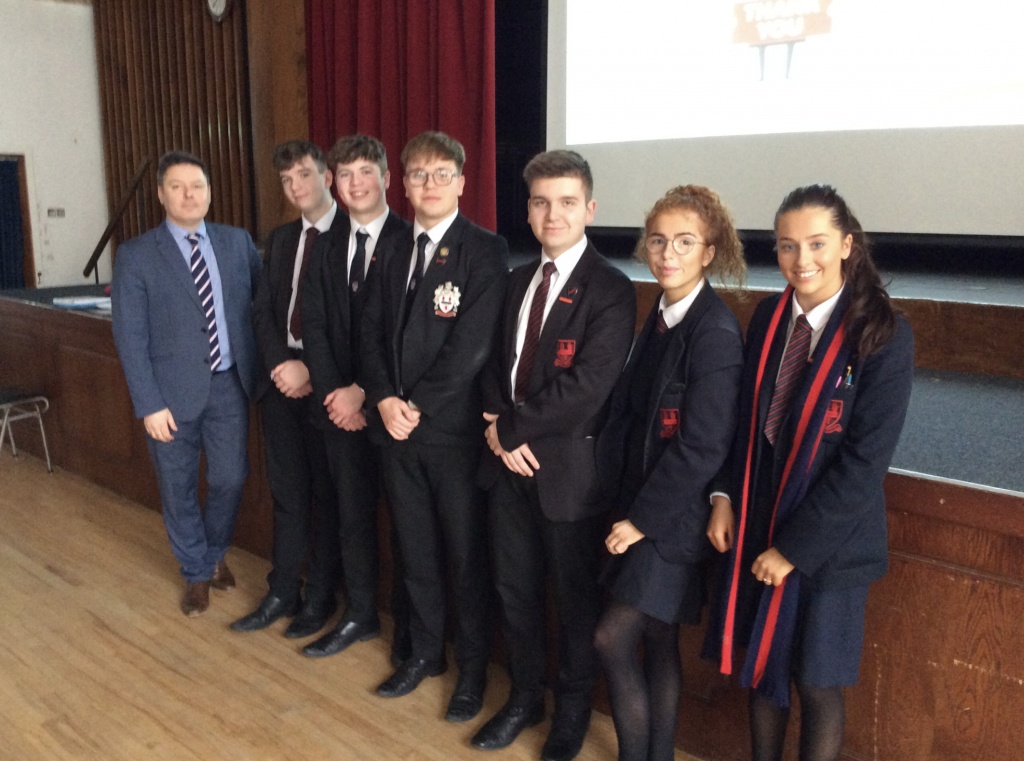 We were very privileged to welcome Professor Tom Moody from Almac Group on Friday 7th February.  
Tom is the Vice President of Technology Development and Commercialisation at Almac Sciences.  He gave a fascinating talk to a group from Sixth Form providing us with an insight into some of the mind-blowing work in which the "Science of DNA" can solve and what Almac are currently involved. The Science of DNA is aiding in many world problems including the fight against hunger, disease, pollution, sustainability and data storage. It was really encouraging to hear how scientific development for DNA technology is helping to protect certain species in our world.  Tom explained how exploiting the DNA responsible for squalene formation (a key material found in Sharks liver) is used to make the cosmetic foundation sustainable.  If they weren't able to synthetically make squalene, the alternative extraction of this material from a huge number of sharks would not be possible!  Tom also explained how DNA can help solve the decline in Rhino population by producing artificial Rhino horns.  The artificial horns are used to flood the market therefore bringing prices down and greatly reducing the number of Rhinos killed.  Tom then went on to highlight the technology advancements at Almac and how they are using DNA to make chemicals used in the pharmaceutical, Flavour and Fragrance and speciality industries.
We want to thank Professor Moody for taking the time to come to our school and tell us about his work in Almac. We look forward to continuing and developing our links with Tom and the Almac Group in the future.


Sophie Kennedy – 13D