Netball, Football, Cook Off, Cross Country
Recent Assembly presentations made by Mr. Black:
The Year 8 Girls' Netball Team won the NEBSSA Netball Final beating St. Killian's
College 9 – 2.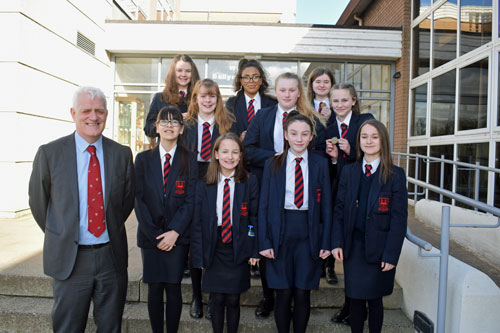 Team members: Hannah Balmer, Erin Bonar, Leah Boyd, Madison Cully, Steph Dawson White, Eva Kelly, Zara Kernohan, Molly McDermott, Myah McGovern and Robyn McIlrath.
The Year 9 Girls' Netball Team won the NEBSSA Netball Final beating Ulidia Intergrated College 33-3.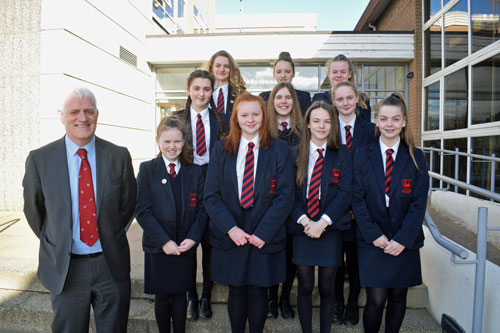 Team members: Robyn Fullerton, Hannah Gunning, Isobel Henderson, Etain McGuckian, Keri McIlveen, Kadie Orr, Penny Sheridan, Louise Surgenor, Shannon Warwick and Kate Wylie.
The Year 10 Girls' Netball Team were runners-up in their NEBSSA Netball Final against Magherafelt High School, losing 20-10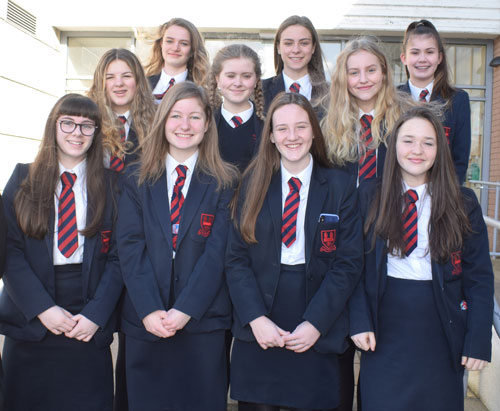 Team members: Alex Bonar, Emmie Booth, Katherine Duff, Faye Eagleson, Sophie Leetch, Chloe Manson, Alex McCool, Etain McGuckian, Emily Nelson and Rachel Robinson.
The Year 10 Girls' Football Team won the U14 Indoor Girls' Football Tournament held in Meadowbank Arena, Magherafelt. Competing against Sperrin Integrated College, Magherafelt High School, Cambridge House Grammar School, Coleraine Grammar School, Dunclug College, Abbey Community College and St. Mary's Grammar School, Magherafelt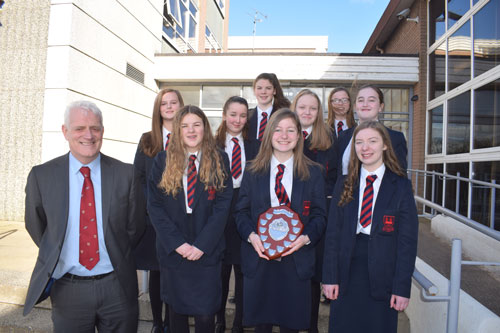 Team Members: Faye Eagleson (captain), Rachel Clinton, Rachel Dennison, Nicole Espie, Amelie Gardner, Chloe Manson, Kerry Moore, Shania Murphy and Claudia Stewart.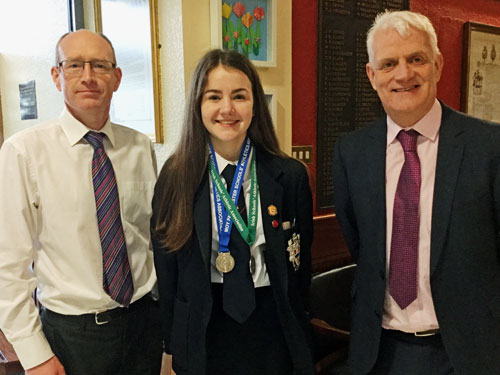 At the All-Ireland Cross Country Championships held in Waterford recently, three of our pipls represented Ulster, performing well under difficult overhead conditions. Tori Hopkins was placed 12th in the Minor Girls' race, Sophie McCluney was placed 18th in the Junior Girls' race and Katie Agnew was placed 6th in the Intermediate Girls' race. Katie now goes on to represent Ireland at the SIAB Cross Country International in Nottingham this Saturday – we wish her well.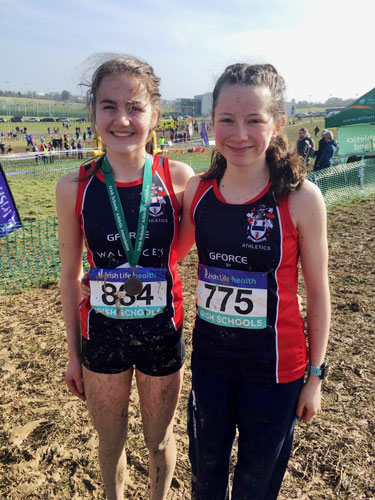 Congratulations to Katherine Stronge (Year 11), and Catherine Chesney (Year 11), who competed against 8 other teams from across NI and Donegal at the final of the Big School Cook Off Final on Wednesday, 21st March, at Belfast Metropolitan College.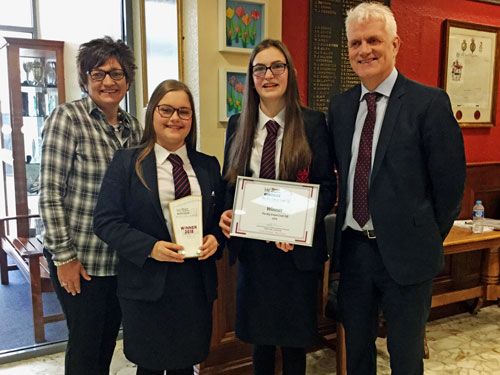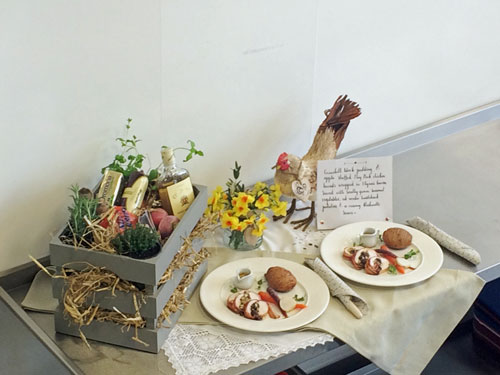 Both girls prepared and presented their winning dish from the previous Regional final. They were given just 60 minutes to cook and present their meal, which was to showcased local ingredients.
We are very pleased to announce that they were deemed the overall winners for the Big School Cook Off 2018.
By winning this prestigious cookery competition, sponsored by Mount Charles and the Irish News, Katherine and Catherine have received a monetary prize for the school, will have a meal at St George's Market and get to see the Belfast Giants at the SSE arena.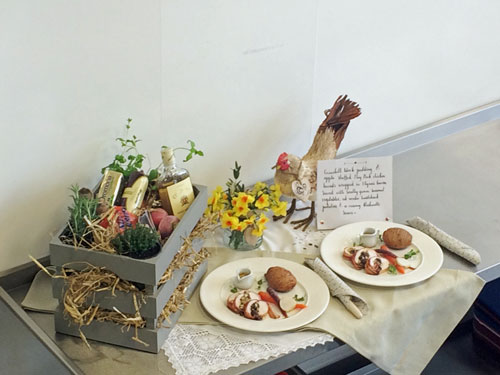 To mark the occasion Mrs. Jane Allen presented the girls and Mrs. Douglas with cookery books from Ballymaloe Cookery School.