Danske Bank Ulster Schools' Medallion Shield Final
Now Including Cian Mawhinney's Photographs. Photographs of this afternoon's Danske Bank Ulster Schools' Medallion Shield Final played against Methodist College Belfast Medallion A XV at the Kingspan Stadium, Belfast.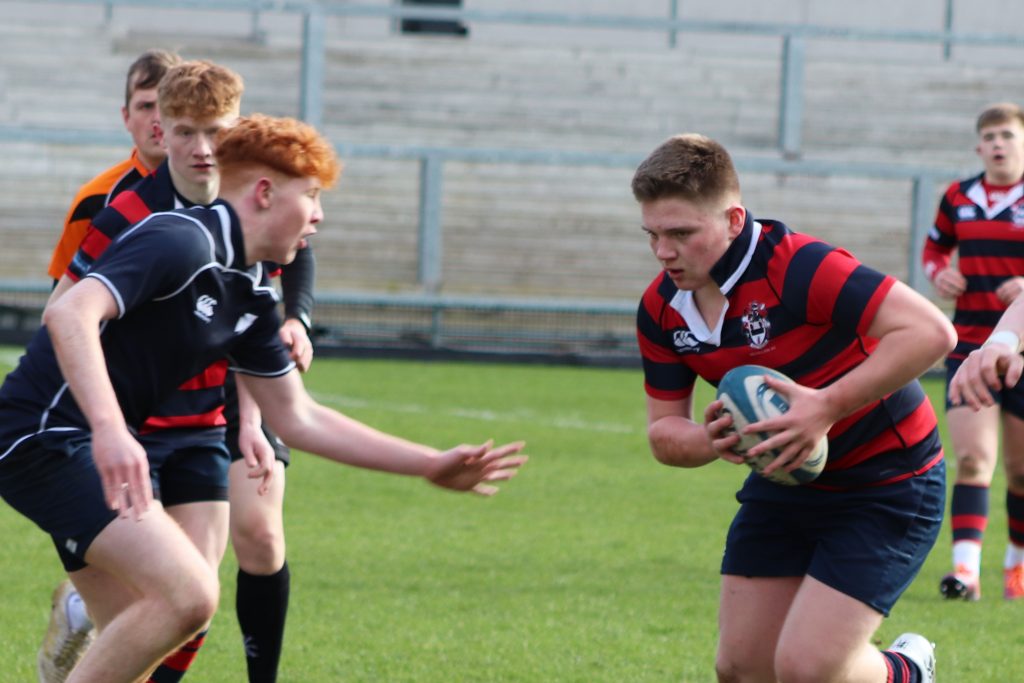 The game ended with just two kicks separating the teams, and a final score of Ballymena Academy 12 v 17 MCB. Ballymena Academy's points were scored by Andrew Chesney with an early first half effort followed in the second half by a Robbie Wilson try after a surging run. Robbie's try was converted by Jordan Millar.
It was a close-run thing for Mr. Moore's boys, who finished the stronger of the two teams. However, time slipped away and when the final whistle blew the celebration was Methody's. An impressive display by both teams in testing conditions as Storm Gareth developed and both sets of players deserve to be thoroughly congratulated. As for our support – it was totally magnificent!!!