Chief Scout's Platinum Award
Congratulations to Year 11 pupils Samuel McDowell, Richard Carson and Luke Gregg, all members of 3rd Ballymena Scouts, who were presented with the Chief Scout's Platinum Award at Craigavon Civic Centre on Friday, 5th January.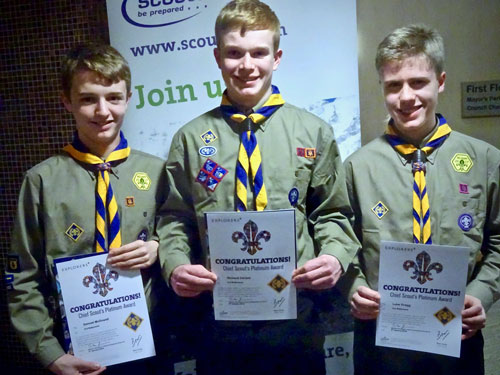 This award is in recognition of their commitment during 10 years in Scouting, participation at multiple camps and events, including the Northern Ireland Scout Jamboree held in July 2017 and successful completion of the Duke of Edinburgh Bronze Award.
Report and photograph thanks to Mr. Gregg.