Ballymena Music Festival
Congratulations to Year 12 pupils Rachel McCartney and Luke Gregg who represented the school so well at Ballymena Music Festival.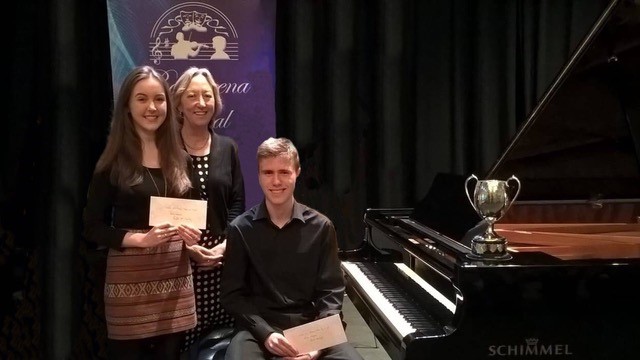 Rachel was awarded the Hon. Anne O'Neill Cup and Bursary for her performance in the Pianoforte Solo Open class and qualified as a Finalist at the Young Instrumentalist Competition held on Saturday 16th February.
Luke was awarded the Gwen Irons Memorial Cup and Bursary for his performance in the Pianoforte Solo 16-17 class and an additional Bursary Award for Most Promising Performer in Pianoforte which he received at the Final Gala Night on Saturday 2nd March.
Rachel and Luke both hold a Distinction in Grade 8 Piano and are currently working towards their Diplomas.