Ballymena Academy Pupils' "Remarkable" GCSE Success
GCSE results distribution has been a very happy occasion at Ballymena Academy where the results achieved by the young people have lived up to the outstanding 'A' level results of last week.
Mr. Black congratulated the young people on their achievements. He said that the results data is very pleasing because of what it means at an individual level to those who have waited all summer to hear how they fared.
"It is a great privilege to be able to pay tribute to our pupils, individually and collectively, not just for their excellent grades but also for the time which they have invested in their education to date. These impressive results are a testament to the ability and commitment of our pupils, the dedication of our teaching staff and the support of parents. It is important to mention the good working relationships that are such an important feature of the life and work of this school. Such results would not have been obtained without the professional approach and commitment shown by our staff and the consistent encouragement of parents as we all work together to ensure high levels of success for our young people."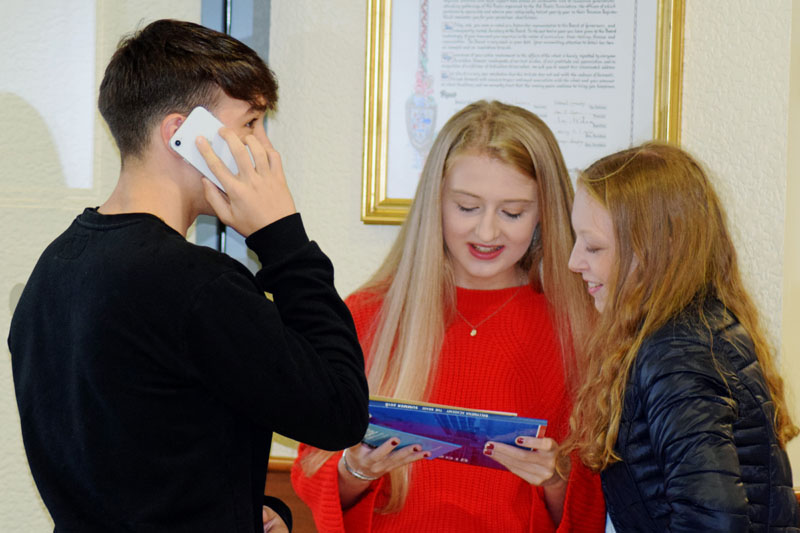 "In addition to the terrific individual performances highlighted below, which identify many of the year group as attaining 7 or more A*/A grades, there are also a significant number of high achievers not named here because of pressure of space, who should be commended and can look forward to Sixth Form with confidence."
"In our School Inspection earlier this year, the ETI reported very favourably on the levels of attainment at GCSE obtained by our pupils and young people have once again achieved, and indeed surpassed, these notable outcomes, with an increased percentage of pupils achieving 5 A* – C and 7 A* – C grades (including English and Mathematics). These GCSE outcomes sustain the school's well-deserved reputation, locally and nationally, for enabling pupils to achieve very high standards, in and out of the classroom and examination hall."
"It is especially pleasing that, in 24 individual subjects, the percentage of grades achieved at A* – B exceeded N.I. Grammar School averages, while in almost half of the subjects the pupil attainment is more than ten percentage points above the equivalent N.I. Grammar School subject average, echoing comments made by ETI."
"This set of results also confirms that our young people are well-positioned to take advantage of the opportunities that the future will bring. For the overwhelming majority that means entry to the Ballymena Academy Sixth Form whilst others will prefer a different route; regardless of their choice, we extend our best wishes to all."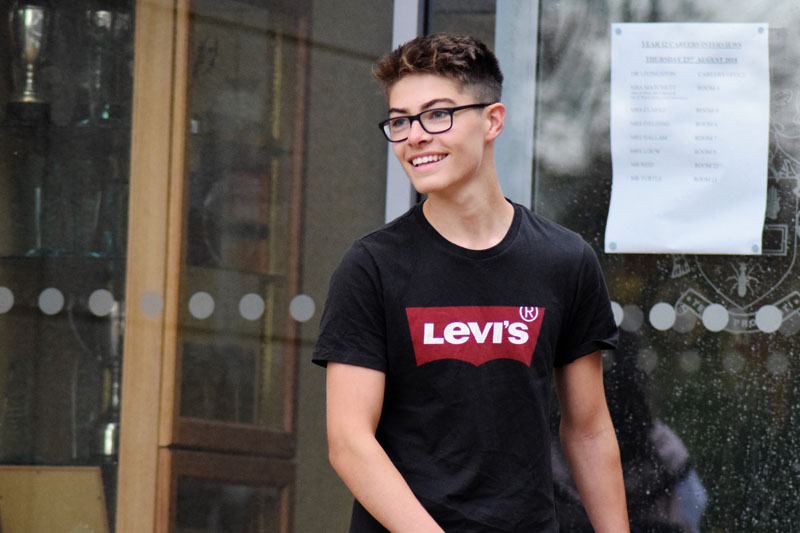 High Achievers (Full Course GCSE Grades)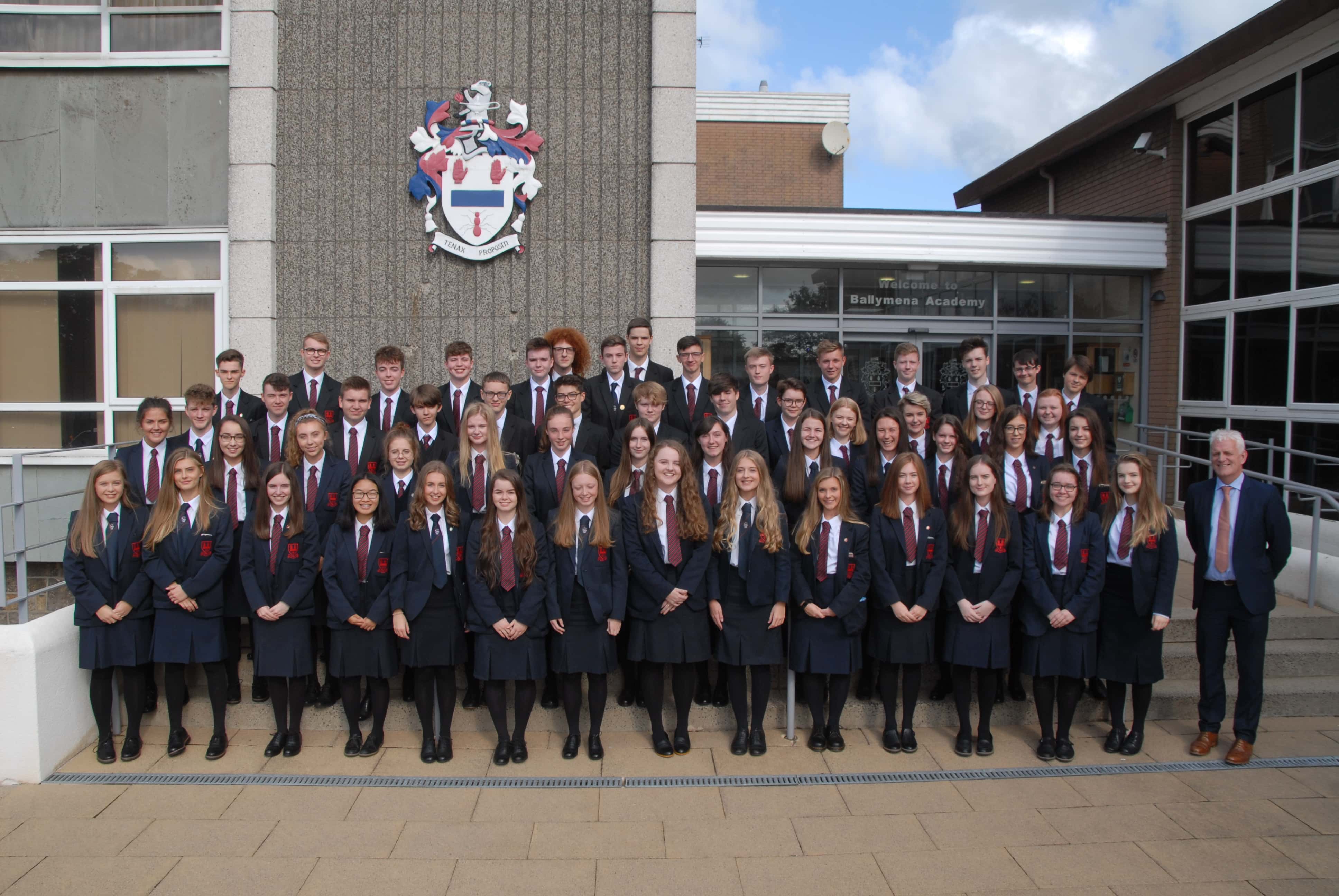 Four young people achieved 9 A* Full Course grades – Alicia Downey, Rachel Fleck, Chloe Robinson and Alex Wilson.
34 pupils achieved a minimum of 9 A*/A full course grades – Emma Adair, Katie Agnew, Jack Aiken, Chloe Backus, David Boriceanu, Megan Cole, Harvey Coster, Robyn Cupples, Ben Gilmore, Charlotte Gourley, Mark Hayes, Samantha Henderson, Ryan Irwin, Caleb Logan, Ellen Macdonald, Lauren Malcolm, Megan Malfatto, Georgia McClelland, Courtney McCurdy, Alex McLeister, Jack McMenamim, Hannah McVicker, Jack Mills, Chloe Moody, Joel Murphy, Matthew Poston, Jessica Quail, Grace Redmond, Craig Simpson, Rebecca Smyth, Angus Steele, Katie Surgenor, Ben Walsh, Michael Wilson.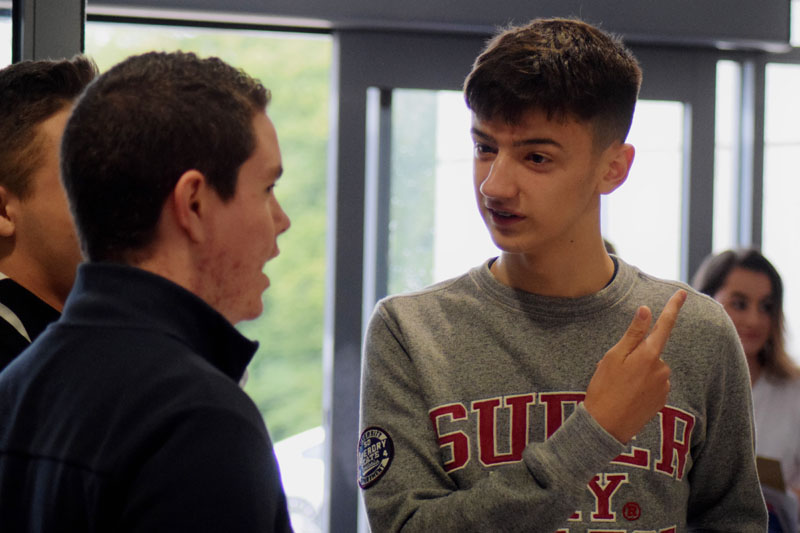 They were closely followed by a further 21 young people with a minimum of 8 A*/A full course grades – Thomas Arthur, Alex Balmer, John Boyd, Jacob Buchanan, Sarah Carroll, Adam Cunningham, Cara Dunlop, Jill Forsythe, Emma Hoey, Ellie Hughes, Matthew Jackson, Rachel McCloy, Ben McKane, Harry McKillop, Andrew McLarnon, Kezia Mitchell, Ciaran Nelson, Samara Nicholl, Adam Paul, Jack Spence, Megan Wilmot.
Finally, 13 pupils obtained a minimum of 7 A*/A full course grades – Olivia Andrews, Ella Calderwood, Rachel Mackey, Bethany Mauger, Laura McCaig, Stuart McDowell, Alastair McKee, Amy McKeown, Laura McNally, Nicole Quinn, Alexia Simoes, Luis Surgenor, Jessica Swann.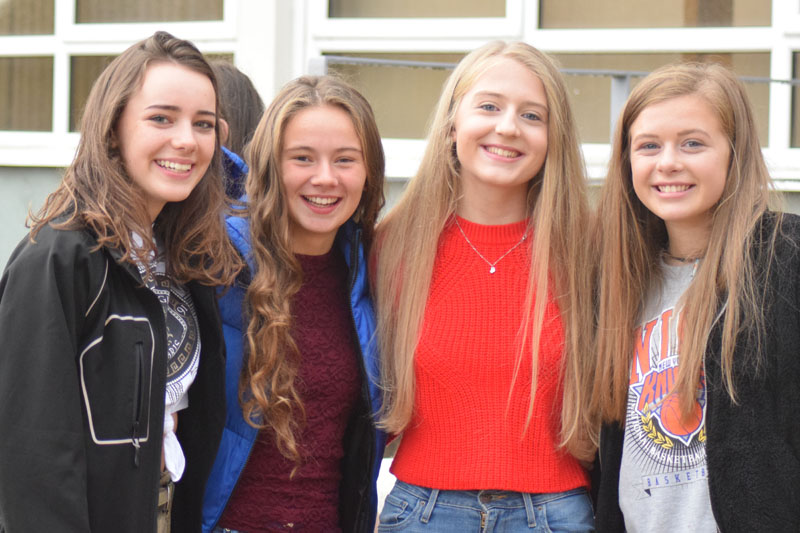 {gallery}Exam_Results/GCSE_23_08_2018{/gallery}