Ballymena Academy hosts 'University Roadshow' on Wednesday 28th August
Ballymena Academy hosted the University Roadshow on Wednesday 28th August for their Year 14 pupils.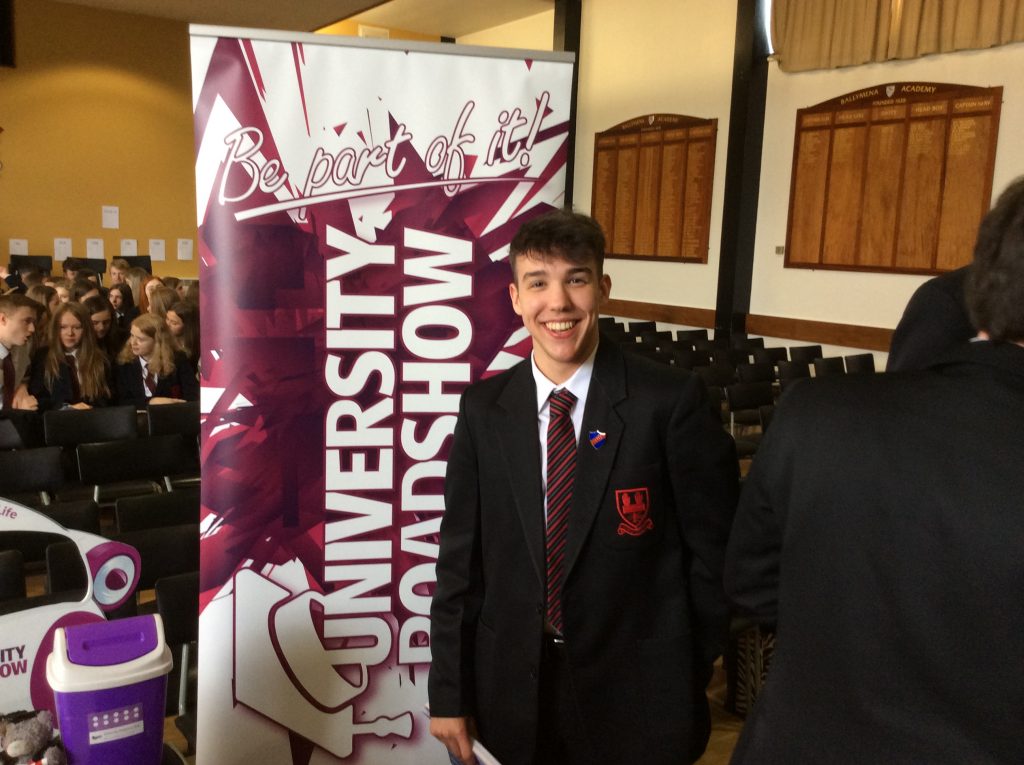 The University of Southampton, Scotland's Rural College, Edinburgh
Napier, University of Aberdeen and University of Glasgow were among
the higher education institutions represented at the event.
The UCAS and CAO application procedures were explained and pupils were
given details on how to apply to study in Holland and France.