Action MS Walk 2018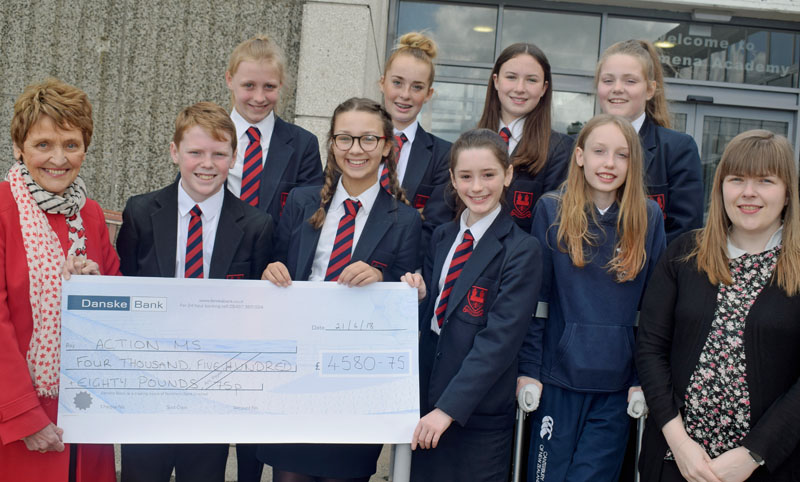 On Tuesday, 19th June, Year 8 took park in a sponsored 5k Walk for MS in Portglenone Forest.
As a result a cheque was presented in school on Thursday morning to Ann Walker from Action MS. The total raised for Action MS by Year 8 was a staggering £4580.75!
The pupils photographed presenting the cheque each raised an incredible £100 or more!
Marian Farquhar 8A
Nina Moles 8B
Alyssa Ramsey 8B
Becca Ritchie 8B
Emma Weir 8B
Susie Brown 8D
Evie Davidson 8D
George McClean 8D
The walk was initiated and organised by the school's Charity Committee Coordinator, Miss Featherstone, who was amazed by the total raised and thanked everyone who took part and who donated.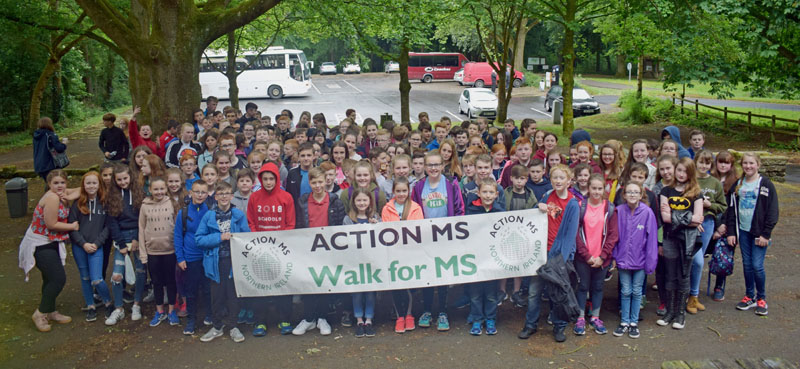 {gallery}Charity_Committee/Action_MS_Walk_19_06_2018{/gallery}