Swimming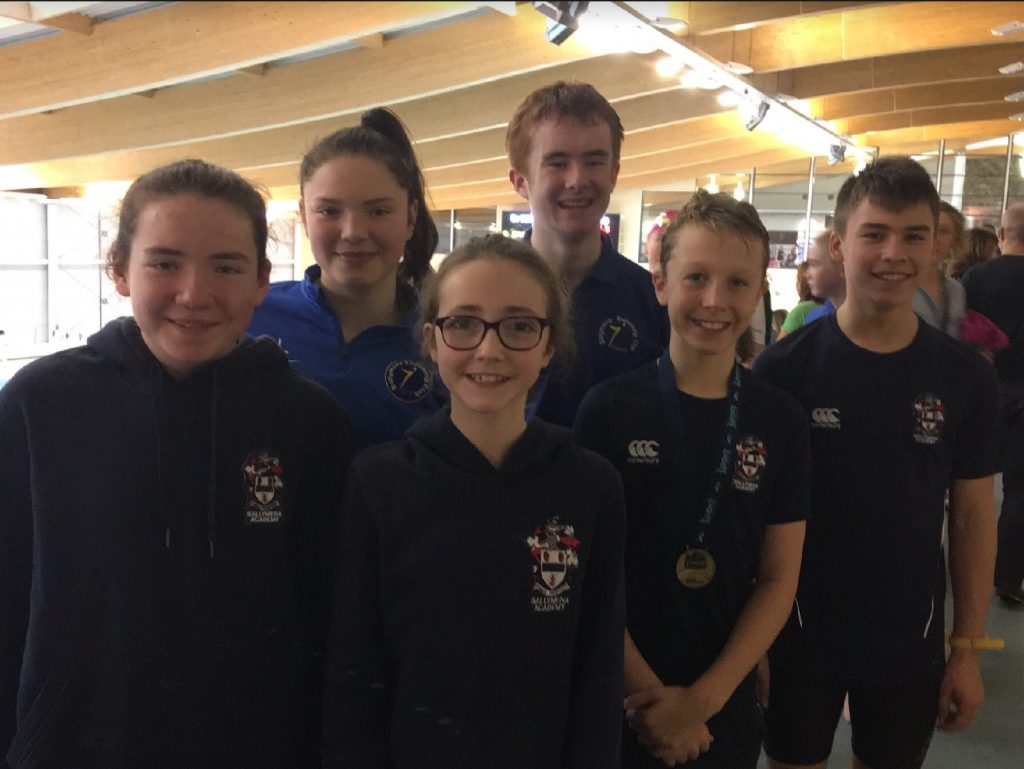 There are up to 7 school swimming competitions each year, run by Swim Ulster, Swim Ireland or Ulster Schools Swimming.  These competitions are open for any student who either currently swims for a club or is a keen novice.  These competitions include:
September
Ulster schools swimming relay gala for all students
---
October
Swim Ulster Schools Gala for all students in Years 8-14 – this gala is used for interprovincial team selection.  The Inter-pro Team Event is held in the NAC Dublin in April/May each year.
Swim Ulster minor schools section for students in Year 8 & 9 – students must compete in this meet to qualify for the Irish minor schools meet.
---
November
Ulster schools Grammar schools gala is for all students in Years 8-14
---
January
Ulster Schools Secondary schools gala for all students in all Years  8-14 – students can qualify from this meet onto the junior Tenerife Schools training camp or the Senior London Training camp.
---
February
Swim Ireland Irish Minor schools held in Dublin – Qualification for this gala is through the Swim Ulster schools meets.
---
May/June
Ulster schools Minor schools gala for Year 8 & 9 students
---
Students are invited to nominate themselves for selection if they wish to participate and represent the school at any or all of the above meets.
---
ANNUAL REPORT 2021-22
On the 5th February, Aaron Caskey, Emma Carroll, Riley Brown, Lucy Brown, Anish Anand, Thomas Evans and Molly Liggett represented the school at the Swim Ulster Schools' Championship in Bangor Aurora.
All pupils achieved Personal Best and National Division 2 timings.
Special congratulations go to:
Year 8's who represented the school for the first time, Emma Carroll, Anish Anand, and Riley Brown, and Year 10 Lucy Brown.
Riley Brown made the Junior final, in the 100 free and 400 free events. These finals are for pupils in Years 8-10. Year 10 Aaron Caskey after making the final of both 100 back crawl and 100m butterfly, narrowly missing medals in both events.
Year 11 Molly Liggett made the intermediate final in 100 Breaststroke. Massive thanks to Swim Ulster for organising the meet and our parents Ms Soutar, Mrs Brown and Mrs Carroll for assisting as officials at the gala.
---