Duke of Edinburgh Award Scheme
The Duke of Edinburgh's Award Scheme in school continues to grow each year with more and more students enrolling.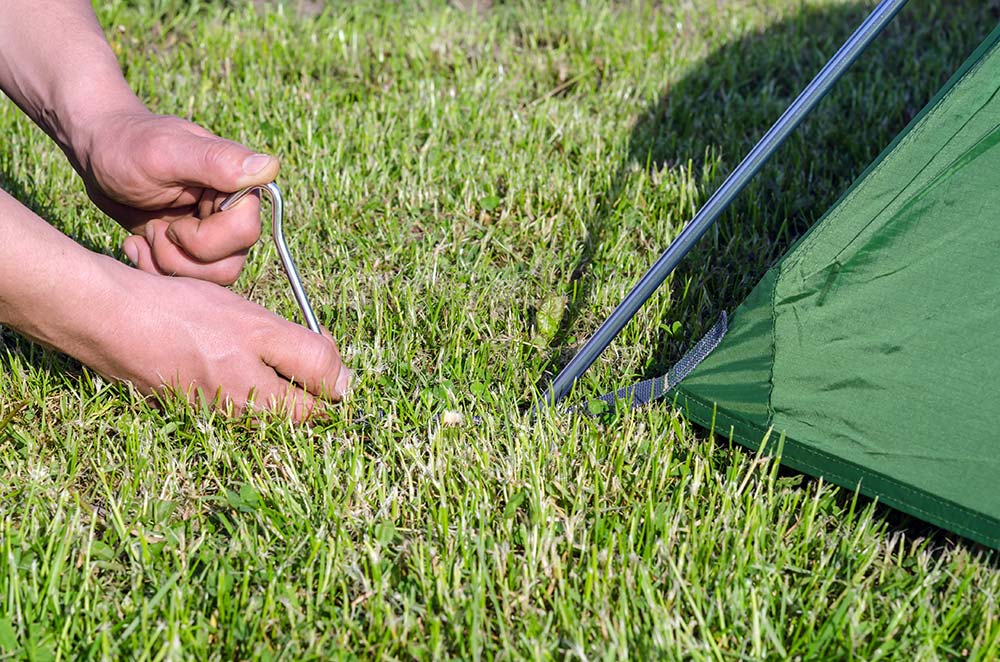 Throughout the years, several thousand students from Ballymena Academy have enrolled and have successfully completed the Bronze and Gold awards.  Numbers continue to rise and last year 92 Yr11 pupils received their Bronze Awards and certificates from Mr. Black at an award ceremony in the W. H. Mol Assembly Hall.  Four pupils, Josh Drain, Patrick Browne, Catherine Chesney and Hannah Reid showed PowerPoints and spoke eloquently about their experiences completing the Bronze Award.

So, if you are interested in completing the Award, what do you need to know?
The Bronze programme has four sections: Volunteering, Physical, Skill and Expedition.  Students must do a minimum of three months' activity for each of Volunteering, Physical and Skills sections, and plan, train for and undertake a two day (one night) practice and qualifying expedition.  Students also have to spend an extra three months on one of the volunteering, physical or skills section.
The direct entry Gold Award has five sections: Volunteering, Physical, Skill, Expedition and Residential.  Students must do a minimum of 12 months Volunteering and six or 12 months for either Physical or Skill.  In addition, they must complete a further six months in Volunteering or Physical/Skill (whichever is longer).  The Residential section requires students to spend five days and four nights taking part in a shared, worthwhile activity with people they have never met before.  The Residential section will boost independence and confidence and is a great way for students to leave a positive footprint on theirs and the lives of others.
As parents, you will need to make sure that for the Volunteering, Skill and Physical sections, you have someone who is prepared to supervise your son/daughter while they are doing the activity, help them with it, and be prepared to sign their record book up at the end.
In all cases, it is the responsibility of parents to assess the suitability of the supervising adult unless the activity is organised directly through school, such as a specific course.  This is the same for Bronze and Gold Awards.
So, just a couple of points to note if you are at the stage of adding the assessor reports this year:
Make sure the start date on your eDofE programme planner matches the start date on your Assessor Report.
Make sure your finish date is the correct length ie. 3 calendar months/6 calendar months
Start 1/10/17 for 6 months – Finish 1/4/18 (not 31/3/18)
Both the start date and finish date must be included on your assessor report for date verification by DofE
The school deadline for completion of the Bronze Award is Friday 22nd June, 2018
If you are planning on completing this very worthwhile and highly commendable Award:
Activities like table tennis/golf/dance/strength & conditioning do not count as a SKILL under the Games and Sports section
Dance Appreciation involves no physical dancing
You can volunteer in a doctor's surgery but not a vet's private practice
As long as the business is seen as a 'not-for-profit' organisation, volunteering is fine, however, you can volunteer in a care home
---
ANNUAL REPORT 2021-22
This renowned Award is many things to many people: a life-changing experience, a fun time with friends, an opportunity to discover new interests and talents, a tool to develop essential skills for life and work and a recognised mark of achievement respected by employers. In these unprecedented times, the thought of getting up and doing something exciting and worthwhile is worth more than we can imagine! At the time of completion of the Award, pupils will have developed the skills and attitudes needed to become more accomplished, confident adults. These qualities are certainly respected by colleges, universities and employers.
By completing the Duke of Edinburgh Award, pupils are investing in their future. Involvement in the Award programme means personal development in the following areas:
– Self-belief and self-confidence
– A sense of identity
– Initiative and a sense of responsibility
– A real awareness of individual strengths
– New talents and abilities fostered
– The ability to plan and use time effectively
– Learning from and giving to others in the community
– Forming new friendships
– Problem solving, presentation and communication skills
– Leadership and team-working skills.
---
Gold Duke of Edinburgh Report
In lockdown 2021 we began our Gold Duke of Edinburgh experience. This added an extra challenge to completing each section of the qualification. For this award we had to complete activities and achievements in the following areas – Physical, Skill, Volunteering, Residential and Expedition.
We started off with an in-house training day where we looked at what we needed for our expedition. This was followed by a training day in Ardnavally where we walked around a forest, finishing off with a lovely cup of tea! The only problem was this gave us a very false hope of what Duke of Edinburgh would actually be like!
Following on from this, we took part in three walking days, leaving school around 6:30am and traveling to the Glens of Antrim and the Mournes. This gave us a more realistic expectation of the Duke of Edinburgh experience. Between torn ligaments, snow, hail and blisters we had our fair share of the raw deal! However, it was a great chance to train ourselves up for the qualifying expedition!
After all the training, we were ready for the hills! We packed our bags full of food, warm clothes and Uno and headed for the Mourne Mountains. We were blessed with great weather and even got our tan topped up. We stopped every so often along the way to get more water with some of the group trying out their filter straws in the river!
We got back to our so-called "campsite" (i.e. grass and trees) and experienced Jonny Campbell's famous cooking while the rest of us enjoyed some packaged food (I don't think Sophie will ever eat curry again). We made the most of the clear nights and sat chatting and watching the stars and drank hot chocolate before bed!
Camping was an experience we were not all ready for, between the snoring, waking up shivering with the cold and the rocks below our backs – it was no hotel experience!However, it was worth it to wake up to the view of the beautiful Mournes and the sound of the birds.
The next few days got tougher as our bodies began to get tired and feet began to blister. We covered many miles across the Mournes, having great conversations and laughs together and also with other hikers – it was great team bonding! We relied on each other to keep the spirits high and motivate each other when we were feeling rough.
Niall was in charge of map reading and without him we would have been lost (quite literally!). Domestic skills were tested and also medical skills.
Duke of Ed consisted of blood, sweat and tears but after it we can all agree that it was the best experience and it really pushed us to our full potential! We have made some incredible memories together through it and we are so thankful for the opportunity!
Rebekah Francey – Year 14
---
Bronze Report
In October 2020, we began our training for the Bronze Duke of Edinburgh Award, aiming to complete the expedition later that month. Unfortunately due to COVID, we were unable to do so. Lockdown didn't stop us from working away in the other skills, physical and service sections of the award. We continued with this, allowing us to attain a certificate to say we had completed all parts except the expedition.
It wasn't until January 2022 that we were able to get back and finish the expedition section and we were so looking forward to it! We started our training and were taught many of the skills needed to be able to complete the expedition. This included map work, first aid and how to pack a rucksack.
On February 27th, we travelled from school to Ardnavally Scout Centre to complete the final part of our training. We set off in two groups, practising map reading and compass skills. We were able to cook a hot lunch on trangias as a final task.
The first week of April, we were all finally able to complete our long awaited expedition at the North Down Coast. We were all ready to complete the challenge and for the adventure to come. We arrived at school early and set off to Donaghadee to begin the hike. We packed and checked our rucksacks and our group of 6 set off first. The sun was shining bright and we were eager to get going and started off at a steady pace, with plenty of breaks along the way. After several hours of walking, we stopped off in Bangor for our lunch. We cooked a hot meal on our trangias and took our boots off to give our sore feet a rest. After a well deserved break lying in the sun, we packed up our kit and set off again first. This last part wasn't too long and we were able to follow the coastal path to our final destination. Two hours later, we finally arrived at Crawfordsburn. Immediately our bags were off and we were lying in the grass in the sun.
Sadly due to COVID restrictions, we were unable to camp out in our tents. But we still practised putting our tents up and down. After every group completed this, we all got back on the bus to go home and rest up for the next day.
The next morning, we travelled back to Crawfordsburn to complete day 2. This time, we were the final group to set off, so we were able to relax in the cool morning air. Just as we were setting off, the sun began to come out. We continued to follow the coast, definitely slower than the day before due to tired feet. We stopped off in Holywood for our lunch and quickly set off on the final stretch to the end. With the end in sight, we set off eager to complete our expedition. We finished at Belfast Lough Nature Reserve with high spirits and a high sense of achievement. We had reached the end of our expedition and had finally completed our Bronze Duke of Edinburgh Award, after a very long 2 years!
Emma Weir