Year 14 pupil Luke Gregg takes part in Ulster Orchestra virtual recording!
Click here for more information.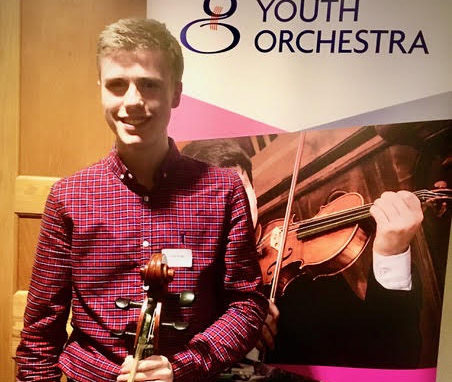 Year 14 pupil Luke Gregg was recently selected to be part of the prestigious Ulster Youth Orchestra. Due to restrictions the residential course and public concerts were replaced with a series of online sessions. The results of these online sessions were 14 recordings which can be found on the Ulster Youth Orchestra's YouTube channel and website.
The highlight of the course was the appearance of Daniele Rustioni, the Ulster Orchestra's Chief Conductor, who directed and encouraged the 70 young musicians in an ambitious recording of Tchaikovsky's Romeo and Juliet's Fantasy Overture, recorded separately at home on phones and tablets and carefully stitched together by producer Tom Wall from TWPost.
Well done Luke!
https://www.bbc.co.uk/news/av/uk-northern-ireland-54894241