U13 Hockey Win Derry and Antrim Tournament
The U13 squad travelled to Limavady Grammar school on Tuesday 9th October to compete in the Annual Derry and Antrim League Tournament.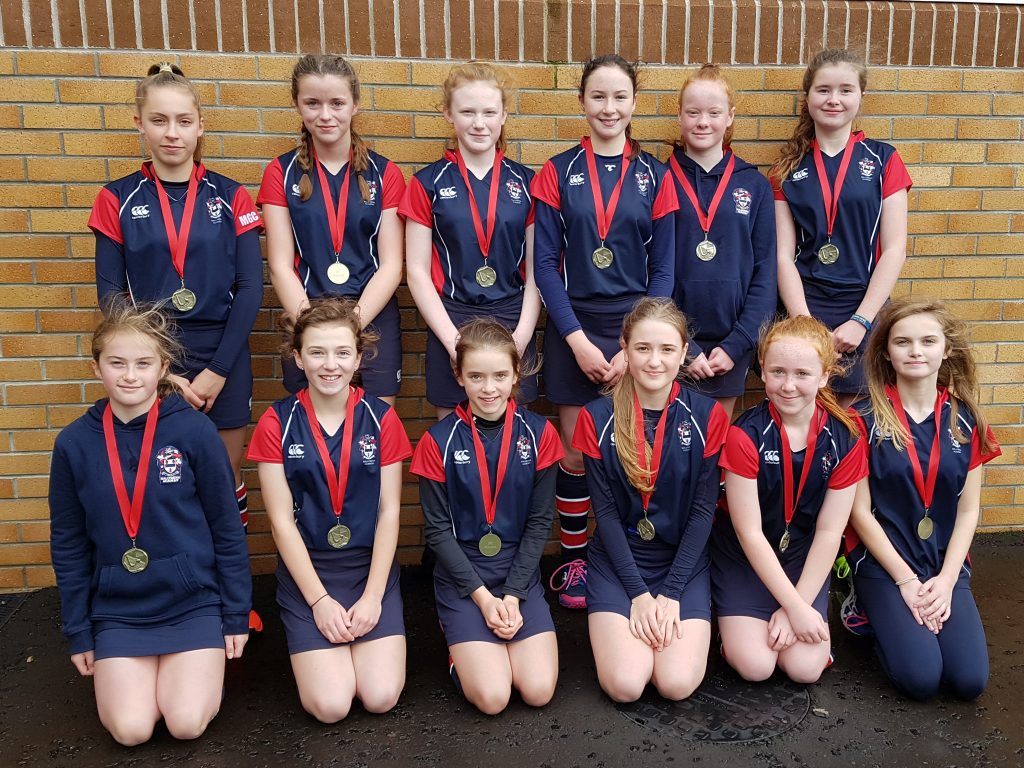 After a long journey the girls took a while to get going in their first game against Cambridge House but managed to secure a point with a scoreless draw. Amy Millar and Isabella McNurty played particularly well on the left.
Next on the schedule was Coleraine Grammar who proved to be very strong opposition, forcing keeper Amy Magee to make a couple of crucial saves. Ellen Kirk and Erin Bonar were very consistent with their tackling and clearing of the ball. However, the player of the game was Captain Emma Weir, who scored a fantastic goal with a first time shot.
Dalriada were our next opposition and despite the windy conditions, the girls kept attacking in waves down the right with Zoe Murdoch, Katie Dael and Maddie Carter linking up well to create some great chances. Anna Coid scored the winning goal with a close-range shot.
Hosts Limavady Grammar School were unbeaten so far in the tournament, so it was crucial for the team to get something from this game. All the Ballymena Academy girls were very determined, with Lydia Wilson defending well, but it was Cathy Gilmour who was outstanding, scoring a hattrick with clinical precision at the left post.
Going into the last game the team were assured of a place in the final but that did not make them complacent. Katie Dael and Maddie Carter worked tirelessly on the right, making decisive entries into the circle. Cathy Gilmore was on target once again with two more great goals.
Ballymena finished first in the 'round robin' tournament with 17 points and Limavady were second on 14 points. However, there was still a final to play. It was 'end to end' play, with both teams creating chances. Amy Magee was superb in goals with Ellen Kirk making some great tackles to keep the Academy girls in it. The final finished in a draw, so it was down to 3 penalty runs each to decide a winner.
First up was Katie Dael who did very well but her shot was saved by the Limavady keeper. Amy Magee quickly closed the attacker and blocked her effort. (0-0) Second was Cathy Gilmour who calmly slotted the ball into the corner of the goal. Then Amy made another great save. (1-0 Ballymena). Unfortunately, Amy was beaten in the next penalty run. (1-1) So last up was Maddie Carter who made no mistake when she pushed the ball past the Limavady keeper to score the winning penalty run. (2-1 Ballymena)
Well Done All!

Hockey at Ballymena Academy is sponsored by