RYA Northern Ireland Topper Sailing Youth Performance Programme 18/19
Congratulations to Tom Coulter, year 9 and Ethan McCormac year 10 who have both been selected for the 'RYA Northern Ireland Topper Sailing Youth Performance Programme 2018/2019.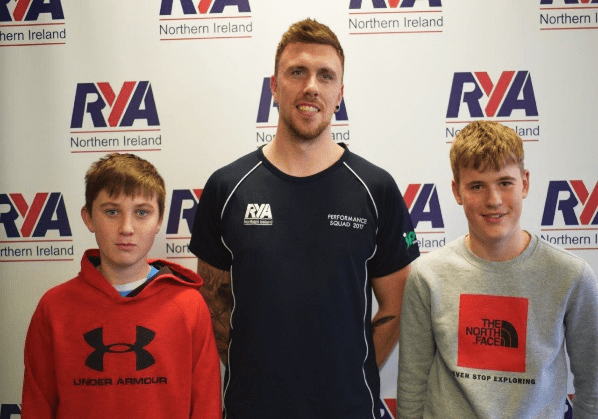 This RYA programme allows sailors to develop their racing skills and ultimately supports potential sailors to go on to National squads or even an Olympic pathway.
Selection for the Youth Performance Programme is determined on the basis of sailor's performances at Class Events, the RYANI Youth Championships and observation during Open Pathway Training events throughout the year.
Both Ethan and Tom performed at a consistently high level during the events leading up to selection.
Tom and Ethan will now undertake a comprehensive training programme will run through to the spring of next year and involves weekend practical training sessions on the water, briefing sessions, and Fitness Profiling at the University of Ulster.
Training will be aimed at developing racing skills, with the aim of preparing the boys for competition at a series of events next year. This will include amongst others, the Irish Youth Nationals, British Nationals, and potentially the World Championships scheduled to take place in Holland in July 2019.
Tom is a member of Coleraine Yacht Club with Ethan sailing at Cushendall Sailing and Boating Club.