Public Speaking Competition
The Queenie Mc Mullan Public Speaking Competition was held in the boardroom on Thursday 4th October.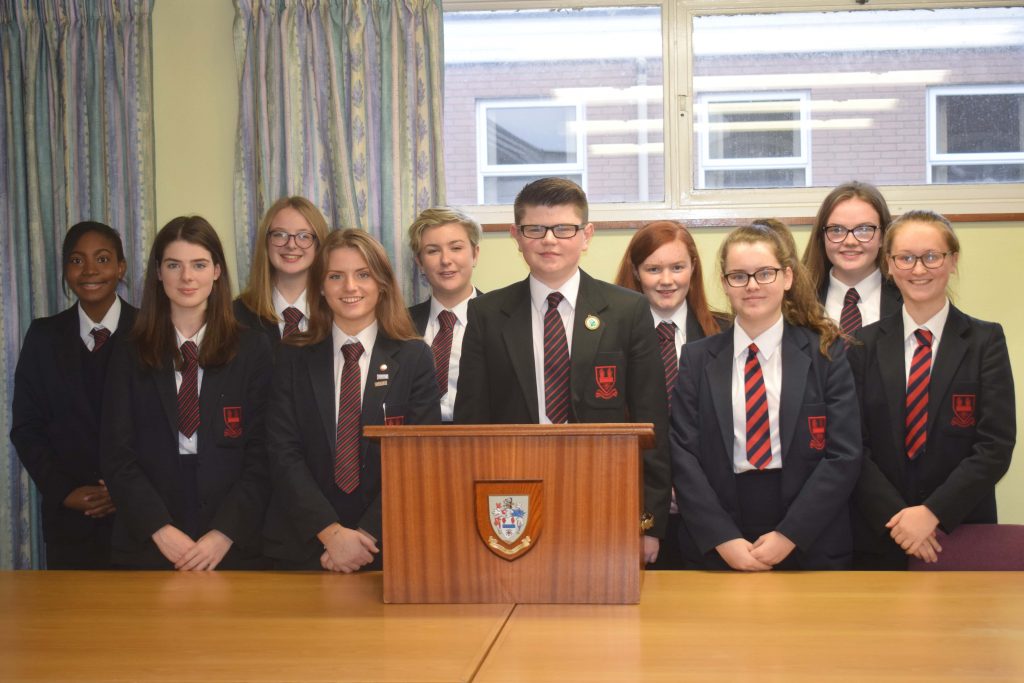 Congratulations to Mercedez Faustan – Clenaghan (Year 13) who won the Linda Hunter Cup for the Best Novice and Sophie Dennison (Year 13) who was Highly Commended in the Novice Section.
Alex Humphrey (Year 12) won the Queenie Mc Mullan Cup for the Best Overall speaker while Hannah Mc Vicker (Year 13) was Highly Commended in the Overall section.
Thank you to Mrs Rhonda Duffin and Mr Maurice Livingstone who were the adjudicators at the event.