Past Pupils' Boxing Day Bonanza
A morning of top class sport was witnessed at the school on Boxing Day as former and current pupils turned out in fine weather.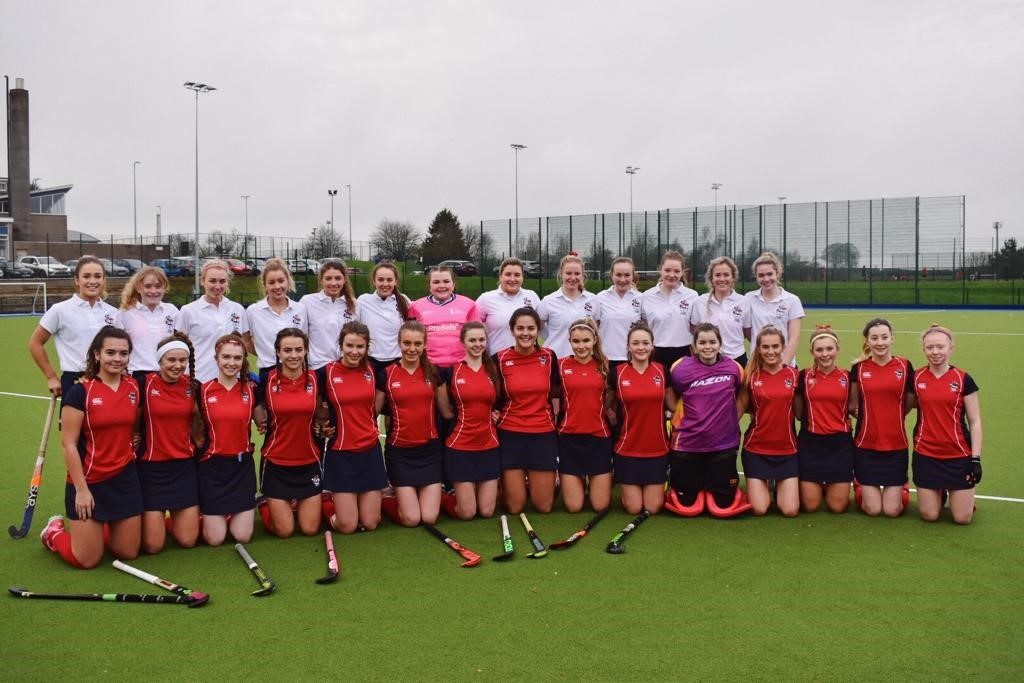 Rugby and hockey players, cyclists, cross-country runners and tennis players all filled the school grounds in front of a large crowd.
The cyclists ably organised by Sam McLean were the first to get going and went through their paces with a scenic tour around the outskirts of Ballymena.
The cross country race under the watchful eye of James Turtle was a competitive affair with David Stewart coming home first with Mark Alexander was close behind. Nicola Weir was the first woman home just ahead of Sarah McBride. The star of the event was the junior winner Ross Coleman.(Age 9) He got the biggest cheer of the day during the informal awards ceremony in the Sixth Form centre afterwards. He is definitely a cross country star in the making.
The tennis matches were organised by Karen Cherry with a good mix of youthful and more experienced players and nearby Mary Glass took charge of the hockey events
The hockey games played in the festive spirit in front of a good crowd proved to be very close. The school First XI were narrowly beaten 4-3 by the Immediate Past Pupils and an Over 26 XI beat the Under 26 XI 5 – 3.
The format for the traditional rugby match was changed slightly this year with two well-known rugby stars going toe to toe as "celebrity coaches ". An Ian Humphreys XV made up of players who were over 23 took on an Andy Warwick side that consisted of players who were under 23. Experience won the day in a thrilling game of running rugby with the older players triumphing by 38 – 31.
Andrew Munce officiated and Rory Corr, Peter Crabbe and David Stevenson helped to organise the players.
Afterwards a large crowd gathered in the Denis Jagoe Sixth Form centre for refreshments and an informal awards ceremony. There was a charity collection for the Buddy Bear Trust and the Intensive Care Unit at Antrim Hospital. Donations were in memory of past pupil Laura Burn who died suddenly in December. Our thoughts are with Laura's family.
Ken Storey helped to make the day go smoothly and many members of the Past Pupils Association were on hand to organise refreshments and tidy up afterwards.
After the disappointment of 2017 when the event was cancelled due to bad weather it was great to see the school grounds filled with sportsmen and women and friends and families.
Boxing Day at the Academy is firmly back on the calendar.