Junior CU Weekend
JrCU have just returned from their weekend at Castlewellan Castle.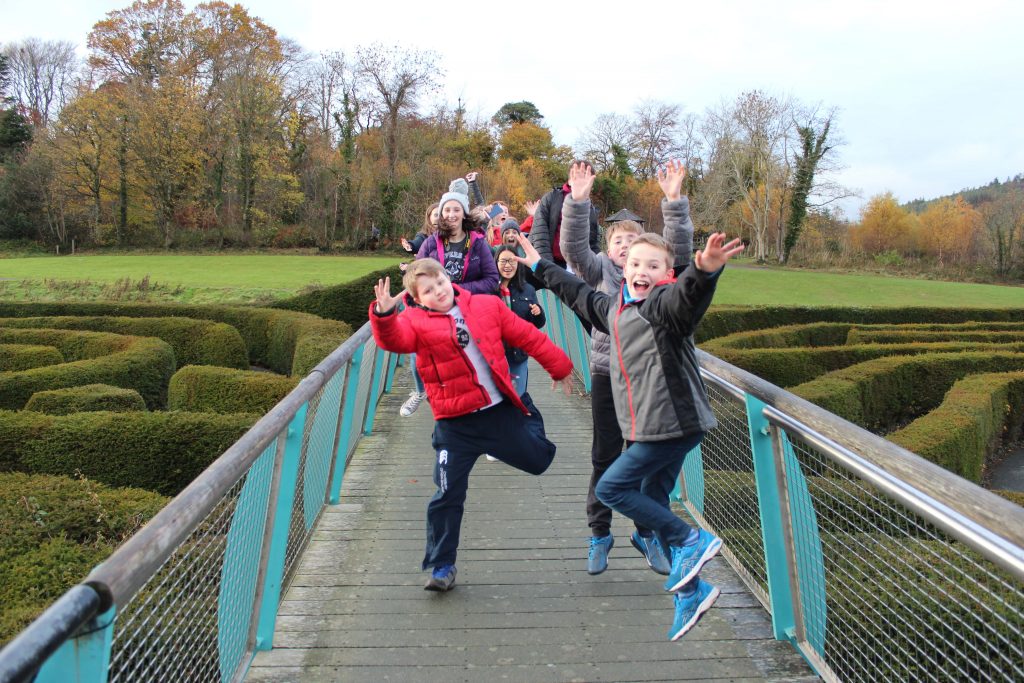 Despite a difficult journey in heavy rain on the way down, where flooding caused the bus engine to cut out for a short time & a pupil to exclaim "We're all going to die!" (A major bit of exaggeration!), we arrived to a warm supper of hotdogs.
Billy Abwa, our speaker, gave an excellent talk on "Jesus became so that you might become" before the ever popular "Mr Christie's Friday Night Quiz"!
The weather brightened up for an action-packed Saturday. Billy's second talk showed how "Being with Jesus makes all the Difference" & focused on the life & transformation of Simon Peter. Our fabulous team of seniors led worship, small group discussions & rotation games & then in the afternoon we headed to the Maze, where a group of the teachers, along with Billy, set out hopefully with an aerial photograph & instructions, yet still managed to get lost & had to be rescued by the pupils. Mr Liggat & baby Joshua joined us at the Maze where Joshua had great fun playing in the puddles with some of the girls.
Back up at the castle, we had a photo challenge before dinner & the evening saw Billy give his 3rd talk, which focused on Jesus & the Samaritan woman. Miss Davis did a great job organising Le Challenge, with strategy required by the teams in deciding how many points to risk in each round. Who knew the pupils could be so competitive?!?
After the excitement of the competition, we chilled out with ice cream from the castle shop & then watched a DVD or did some crafting in helping to make pom-poms for the 147 hats we can now send to a neonatal unit for newborn babies, thread ribbon through through the 28 pillowcase dresses we can now send to children in Africa or start sewing the squares together for the blankets for refugee children. Appropriately enough, Colin Jenkins, the Cork Port Missionary, sent a message on Saturday to say thanks & that he had just started delivering Christmas parcels to seafarers with a photo of some seafarers with parcels that we had given him.
Sunday started with an early morning worship service, but the rain beat us & we had to hold it inside. Then after breakfast we held a pupil-led service of reflection, which included a time of remembrance. The weather held for us to get a group photo outside & a chance to spend some time by the lake, before Dr Donnelly's Playdough Bible Quiz, & after lunch, thankfully our journey home was a lot less eventful than on the way down.