Junior CU Craft Day
This year our theme for Junior CU is "transformation".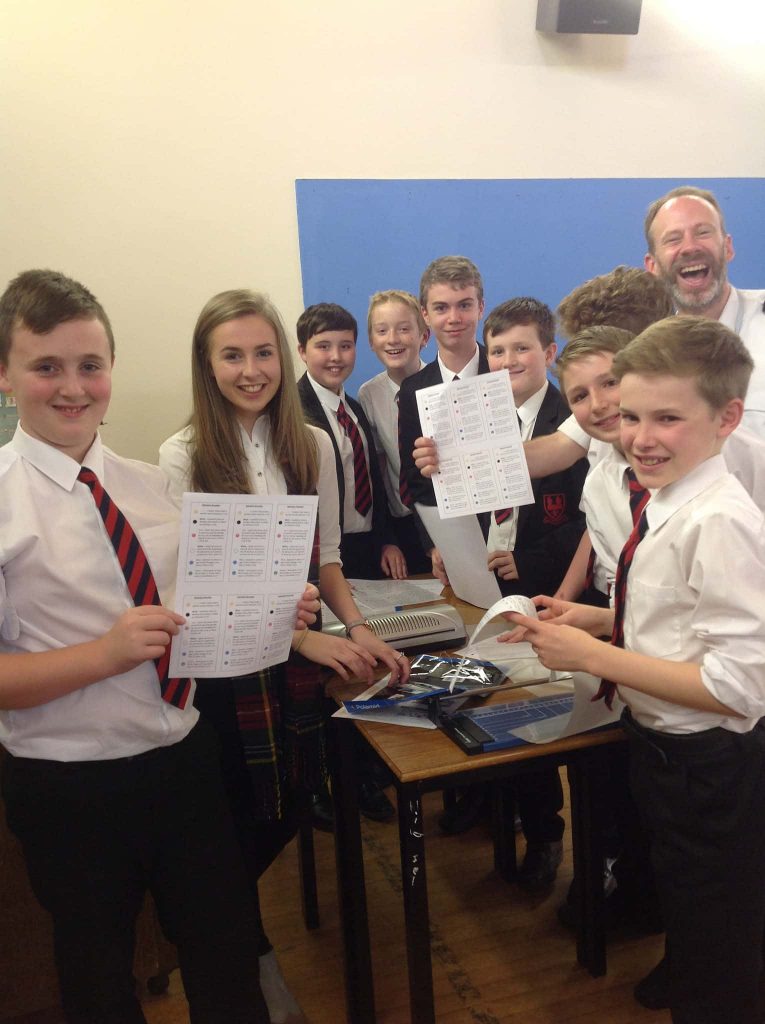 On Wednesday 10th October, Junior CU held a craft day which got the pupils involved in order to help transform other people's lives all across the world.
We had a packed minor hall full of enthusiastic pupils taking part in different activities and stations to use the gifts God has given. Activities included:
knitting squares to make blankets for refugee children
making coloured pom-poms to attach to hats made by The Friends of BAJrCu, to help staff monitor newborns in a neonatal unit
sewing pillowcase dresses for girls in Africa
making salvation bracelets and cards to explain what the colours mean to send to Cork Port Missionary for Colin Jenkins (founder) to use in his work with seafarers
packing bags with Christmas presents for the seafarers.
A lot of hard work had been done in advance to this date and we are very thankful for the friends of BAJrCu who provided us with pre-knitted pom-pom hats and crocheted squares for refugee blankets. A big thanks goes also to Mrs Logan who cut and prepared the material for pillowcase dresses.
Finally we want to thank all the pupils and staff who attended and we look forward in the future to hearing about how our efforts have made positive transformations in the lives of others.