Jane's Kitchen continue their support for Ballymena Academy Hockey.
We were delighted that Katherine and Sara from Jane's Kitchen could visit the school in the lead up to a busy week of Hockey Quarter Finals.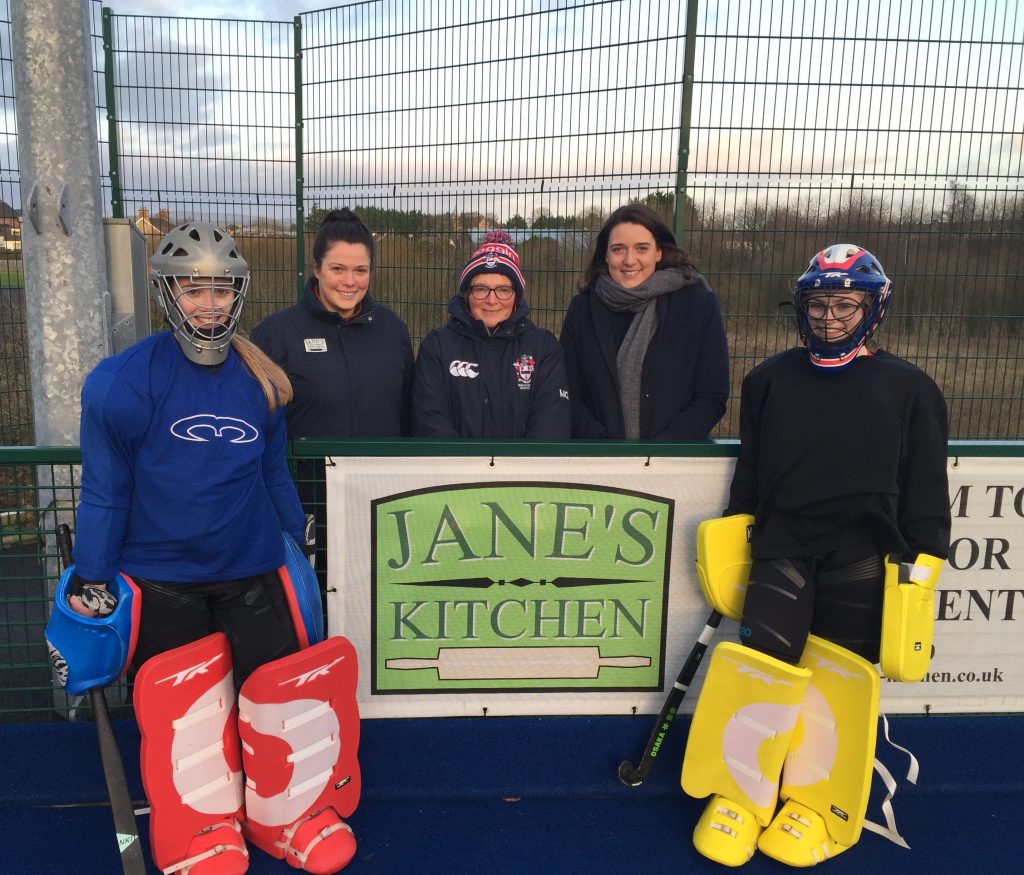 In advance of the 1stXI School's Cup Quarter Final away to Omagh Academy on Friday the girls received a boost with a visit from team sponsor's Katherine and Sara from Jane's Kitchen. Jane's Kitchen have also helped the junior teams by providing new, state of the art, goal-keepers kits for this season. Katherine and Sara were both members of the 1stXI here at Ballymena Academy and carry with them many happy memories of playing in the school colours.  We are enormously grateful to all of the team at Jane's Kitchen for their continued support.