Costume Design Visit
Hazel Webb-Crozier is a costume designer who came into the Art and Design department on Thursday 14th March 2019 to give the pupils an insight into working within the Creative and Cultural Industries.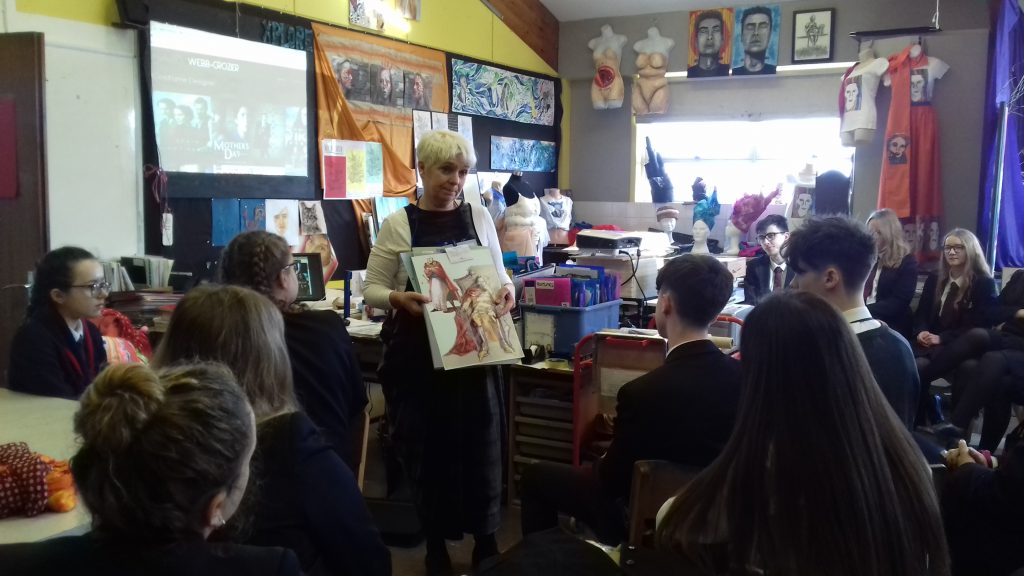 She showed the students real costumes and explained the demands and rewards of her lifestyle working with celebrities to organise every aspect of their clothing. She explained that there can be very large numbers of people involved and it is crucial that they can cooperate effectively as a team. Her website shows the films and series that she has worked on and she told us interesting  accounts of working 'behind the scenes' for several of them. The students could ask her questions formally, as well as informally after her talk.
She was able to suggest ways to promote yourself for this industry, and many plan to do this in future.
Her visit was inspirational and we thank her wholeheartedly for agreeing to give this talk.