Ballymena Academy pledges to support the #iwill campaign!
At Ballymena Academy we are committed to providing opportunities for our students in school and to help them develop relationships with external organisations.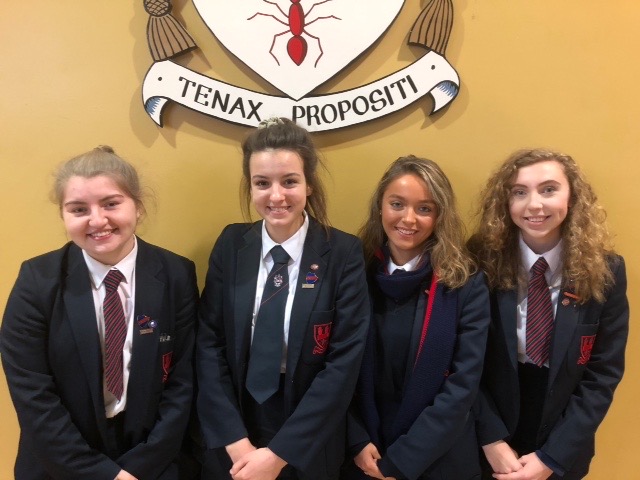 #iwill week is currently running from the 18th – 24th November and provides an opportunity for the school to recognise some of the amazing volunteering and work with external organisations that our pupils are involved in. This week also gives us an opportunity to recognise the commitment that students make to volunteering and social action within school through the various school and community based media.
In school, we have recognised this initiative by holding assemblies and by highlighting some of the volunteering work that our Year 13 and 14 students are currently involved in.
This week the Year 13 and 14 classes posted lists of external organisations that they are currently involved in or volunteering with – I am sure you will agree the number of organisations that our pupils are involved with is really quite impressive! *See photos below**
One of the key ways that school pupils can become involved in volunteering is through the Millennium Volunteers Awards Scheme. This award is built on 9 key principles:
· Sustained personal commitment
· Community benefit
· Voluntary Participation
· Inclusiveness
· Ownership by young people
· Variety
· Partnership
· Quality
· Recognition
We currently have a number of pupils who are working towards their Gold Millennium Volunteers 200 Hours Award and commend them for the volunteering they have already done as part of this.
*See photos below of pupils who are currently completing the award*
If you would like to find out more about the #iwill please click the link below.
https://www.iwill.org.uk/iwill-week-2019
If you would like to find out more about the Millennium Volunteers Award Scheme please click the link below
http://youngcitizens.volunteernow.co.uk/millennium-volunteers