16 Year 9 girls participated in the NCSC Cyberfirst girls competition.
After completing an online round of problem solving challenges, Amy Baird and Sara Beggs were one of 9 teams from NI to qualify for the UK semifinals.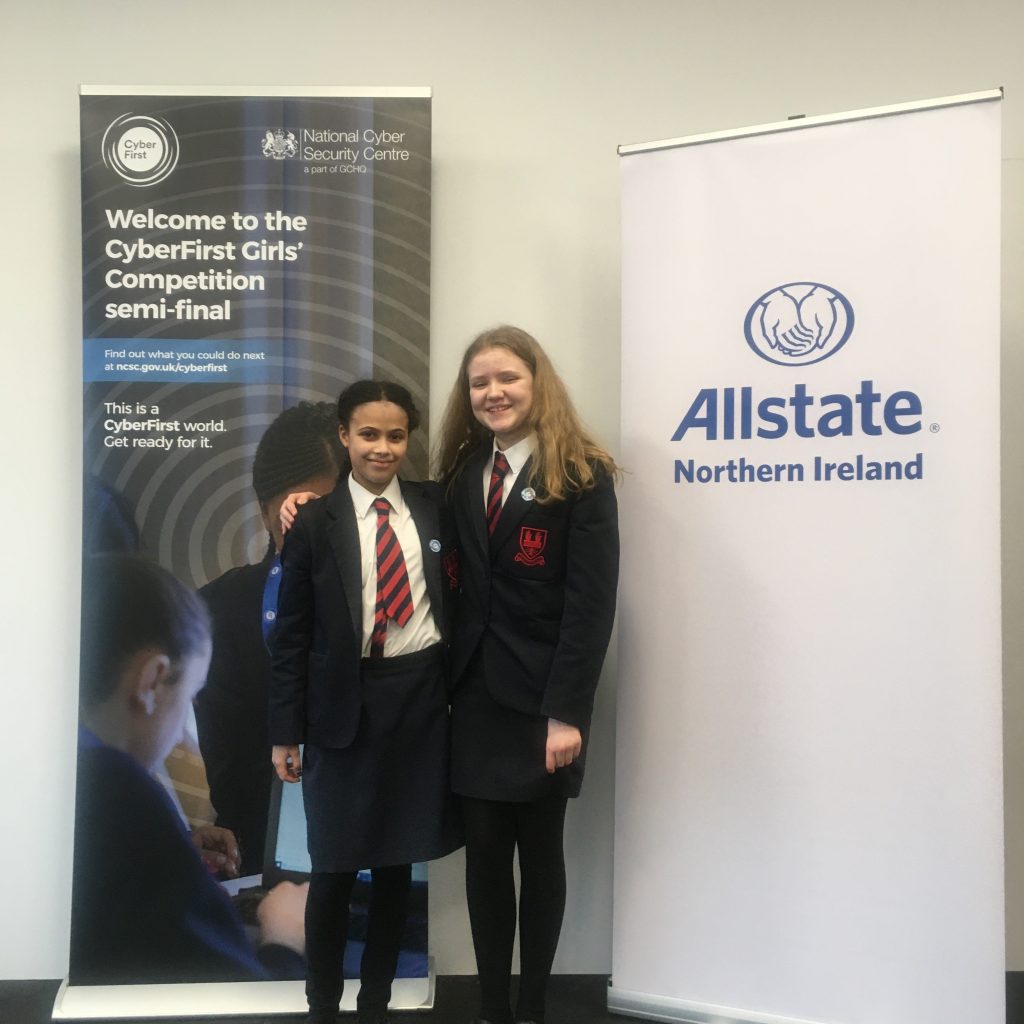 On Saturday 8th February Amy and Sara attended Allstate Hq in Belfast, to compete against all the other 144 UK semi finals. This involved 4 hours of continuous cyber problem solving challenges. A great day was had by both girls, who have learnt a lot and even gave an interview for the BBC. They have been hugely inspired by this wonderful opportunity. Thanks to NCSC and Allstate NI for hosting us.