Careers Convention Review 2019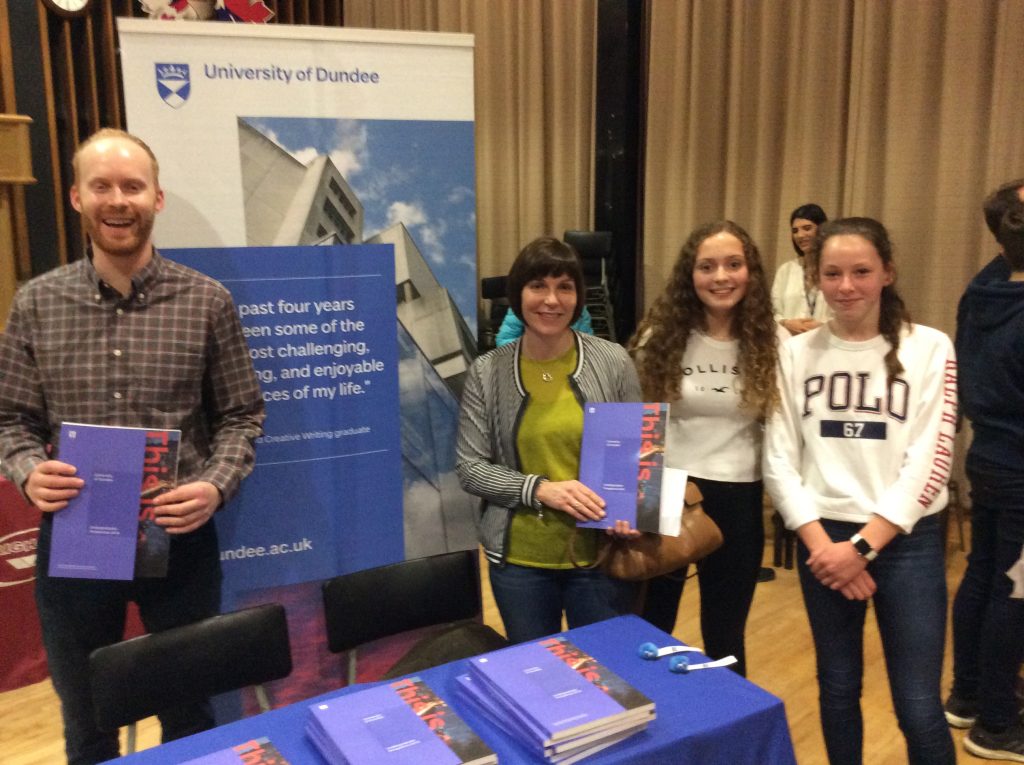 At 7.10pm, on Thursday 28th February I attended the Year 10 Careers Evening with my parents. We attended two talks, the first of which began at 7.15pm. The first talk, for me, was about Personalised/Stratified Medicine and was taken by Dr Victoria McGilligan, a lecturer at Ulster University. She spoke very passionately about the field and explained in detail about what the career and course at the University consists off. She included personal experiences which were very beneficial and gave us a great insight. At 7.35pm, when the talk ended, I came to the conclusion that, at this time, I don't believe that personalised medicine is the right path for me. I did find the talk helpful in coming to this decision. Afterwards, we had five minutes to change rooms.
The second talk, which for me was Law – Solicitor, began at 7.40pm. This talk was taken by Mark Thompson, a partner at A&L Goodbody, Belfast, and Laura, a recent graduate of Queen's University and a solicitor at A&L Goodbody, Belfast. Both are past pupils of Ballymena Academy.  I found the talk very informative and inspiring. I learned that it is a very competitive field and that you have to work exceptionally hard, but also has great personal development opportunities, which means committing to a range of co-curricular activities.
The talk ended at 8.00pm and afterwards we had the opportunity to talk to any of the other speakers. I did not and headed straight to the Main Assembly Hall, where a range of Universities and other organisations from across the United Kingdom had their stands set up; we were also joined by year 12 and 13 here. I talked to a number of Universities, including Ulster University, Queen's University and the University of Dundee. Between my parents and me, we asked each University a couple of questions and we found the answers we were looking for. We picked up five or six undergraduate prospectuses.  I found the evening very helpful and informative. Also, I am glad to have had this opportunity to hear from the speakers who actually do the jobs that I am interested in and I believe this is a great benefit that many other Year 10 pupils that attend other secondary schools may miss out on.
Natalie Mills 10F
---