Tennis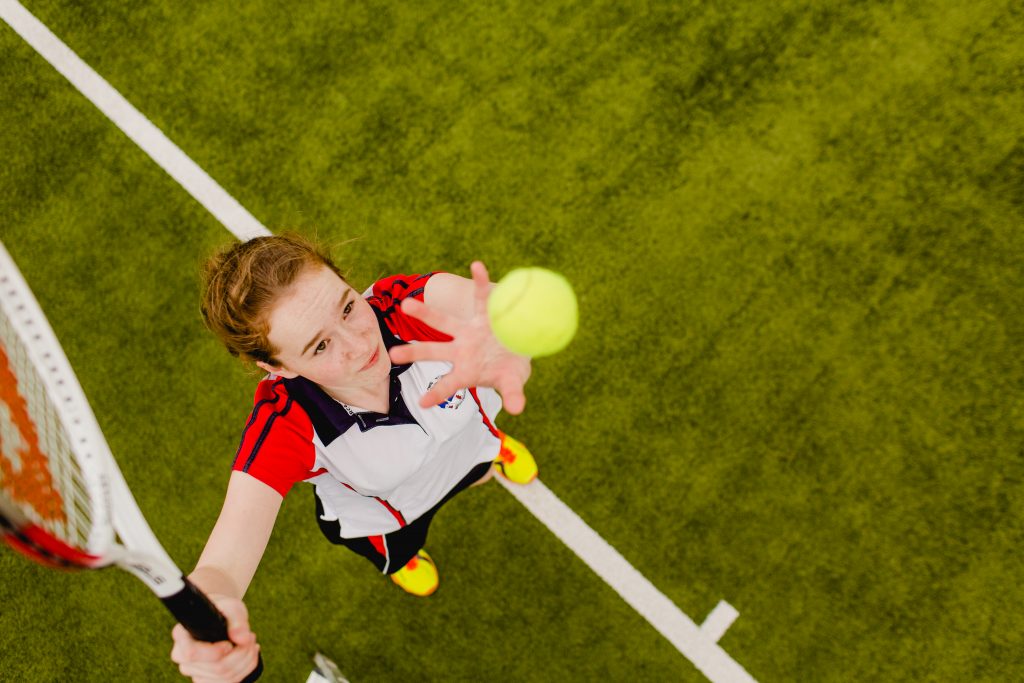 Ballymena Academy now looks to provide first-class training and coaching opportunities for players of all ages and abilities throughout the school. This is a partnership and pathway programme which has been developed between the school and Ballymena Lawn Tennis Club. This is led by director of coaching Barry Clarke. There are opportunities for all pupils to be involved in the sport with the option of various levels of team training throughout the year, along with internal competitions. Students also have the chance to play for one of the many school teams. This year we have teams playing within 4 categories: Year 8, Minor Cup, Junior Cup and Intermediate Cup.
The School Tennis Programme is open to all pupils and has varying levels (beginner, intermediate, performance). which is aimed at a mixed ability learning environment, looking to introduce tennis to a wide range of standards and abilities. During school games periods the coaching team seeks to develop a player's fundamental movement skills and improve their agility, balance and coordination. They will also learn the basic techniques & tactics of tennis.
After school tennis takes on two main strands.
Recreational Development Squads for 12-18 years olds
Technical and tactical coaching for pupils who are interested in the game and would like to enhance their skills but are not yet ready to play tournaments.These are ideal for beginners, teenagers returning to tennis, and those who want to improve their overall game.
Performance Tennis Programme
Beyond the School Tennis Programme, our performance programme is open to all Ballymena Academy Pupils from the age of 11 who are currently in club/county training squads, have or have had an Ulster ranking or have shown potential during the school or after school recreational development programme. Suitability is determined by the school Tennis Coaching Team.
Player desire, potential, commitment and family support are all taken into consideration during this process. Sessions for pupils on the performance tennis programme are scheduled around the academic timetable and may take place during the school day.
A typical performance programme session will look at encompassing the 4 main components of tennis:-
~ Technical and Individual skill development
~ Tactical (Understanding of the Game)
~ Mental
~ Physical
The programme is underpinned by an annual scheme of work developed by the director of coaching and wider school coaching team which dictates the main theme and areas to focus on each term.
Every session will be based around this certain theme to enable continuity and consistency of training for all players.
The Performance Tennis Programme typically includes:
• Individual, paired and group sessions with a performance coach
• Strength and Conditioning training
• Tournament visits (Home and Away)
• Holiday coaching programme
• Goal setting, planning and reporting
• Video analysis
• Sports psychology
Interest in tennis within the school is now at an all time high, and it's great to see the mini tennis players from the BLTC programme moving forward into first year at the school.
Barry Clarke