Netball
Netball is offered to all girls in Years 8-12 at Ballymena Academy.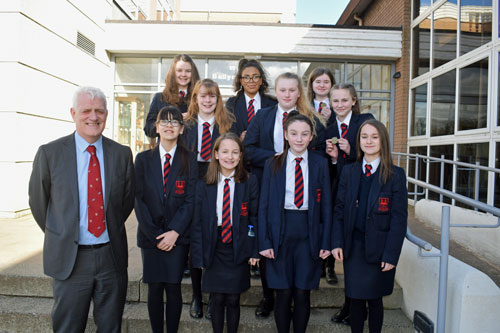 Practices are arranged to enable all girls to play both hockey and netball.
Mondays 3:30-4:45pm with Mrs Sandra Campbell (Y8)
Tuesdays 3:30-4:45pm with Joanne Lennox (Y11 & 12)
Wednesdays 3:30-4:45pm with Mrs Sandra Campbell (Y9 & 10).
Teams are entered in Northern Ireland cup, NEBSSA competitions and Ballymena league.
There are currently 7 teams from Year 8-12.

ANNUAL REPORT 2018-19
Years 8, 9 and 10 age groups each had two teams competing in either the Ballymena League or NEBSSA League Competitions. The Year 9 and Year 10 teams also played in the Northern Ireland Netball League and Cup Competitions.
Years 8, 9 and 10 teams won the Ballymena League and NEBSSA League, with the Year 11/12 team winning the Ballymena League and finishing runners-up in the NEBSSA League. The Year 8 'A' team added the NEBSSA Year 8 Tournament to their haul of trophies and were unbeaten throughout the season. The Year 9 team won the Northern Ireland Netball Plate Competition and the Year 10's lost narrowly in the Semi-Final of the Premier Cup Competition.
---