Football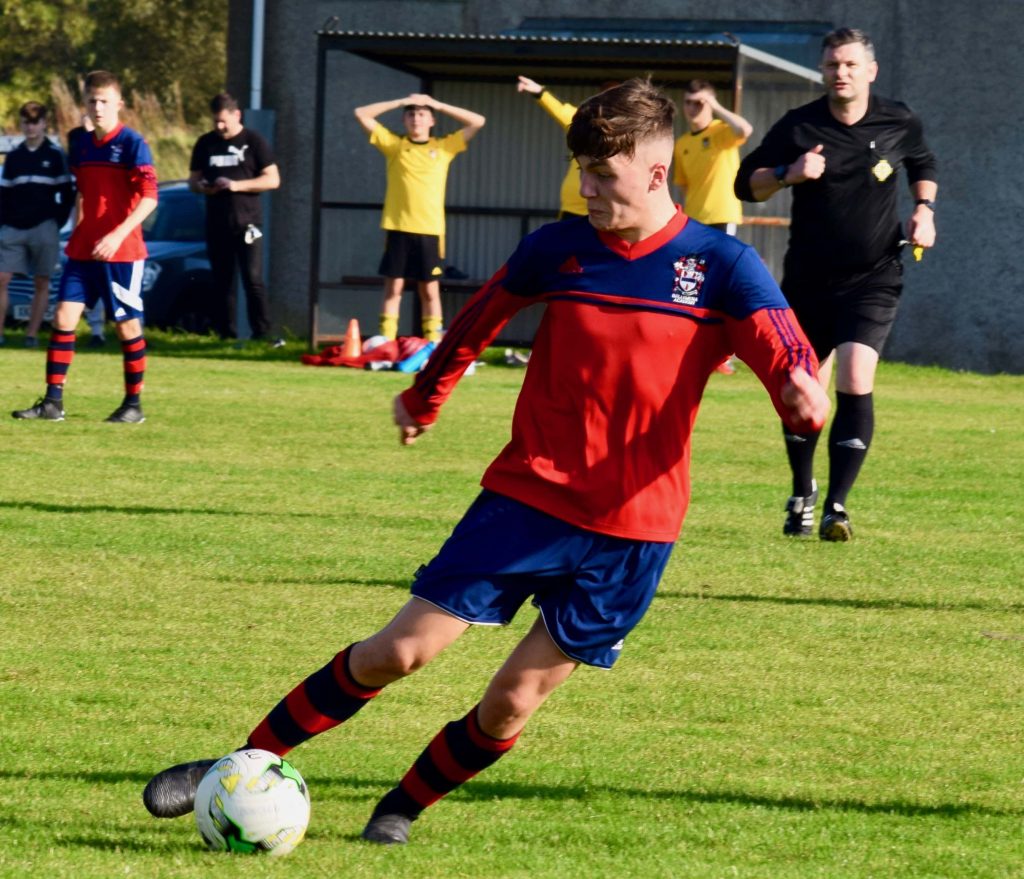 Years 12-14
Ballymena Academy has two senior teams competing regularly at U16 and U18 level.
As part of the Senior Games there are now currently over 40 boys participating weekly in the football coaching programme, focusing on technical and tactical aspects of the game. The scheme is directed by a team of coaches from local charity Coaching4Christ.
There has been a sharp rise in success achieved by the school, with both teams competing in both the Danske Bank Northern Ireland School's Cup and the Mid Antrim Schools Football Association Cup. This year our U16 team reached the final of the MASSFA Cup.
As the sport is developing within the school we hope this will pay dividend in the near future with a fantastic crop of young players coming through in the next few years.
Our most famous footballing past-pupil Steven Davis, continues to perform at the highest level in the sport, as captain of Northern Ireland.

Years 8-11
Boys and Girls Football coaching runs in the summer term. Coaching and matches are organised under the leadership of Coaching for Christ.
All pupils in Years 8-11 are very welcome.

Annual Report 2021-22
This year school football resumed after a pause in all competitions due to the pandemic. What a year it was to be with the U18 team eventually progressing to the Semi Final of the NI Schools' Plate competition. The team kicked their season off with a first round win in the Northern Ireland Schools' Cup with a victory over Cambridge House which was won on penalties. The second round saw the team lose 3-2 to eventual finalists St.Louis Grammar School in a very tight game. After this defeat, the U18s dropped into the NI Plate and really began to up their game, beating Regent House in the next round of the competition. A Quarter Final win over BRA sent the boys into a Semi Final against St.Marys CHBS. The team fought and battled like they have in every round but lost out on penalties denying them a place in the final.
This was an incredible run for the school team this year and what made it even more special was the team chemistry. It was a real pleasure to work with this brilliant group of players.
Our U16 team were limited in competitions this year with the suspension on the Mid Antrim Cup. We look forward to seeing them compete next year at U18.
Mr Rodney Weir