Traditional Group
The 'Trad. Group' meets to rehearse every Friday morning under the leadership by Senior pupils. It plays a range of Scots and Irish Traditional Music, and is open to pupils from all year groups. Violins, flutes, tin whistles, cello, harp, guitar, accordion, percussion and piano are all involved in beautiful Celtic music-making.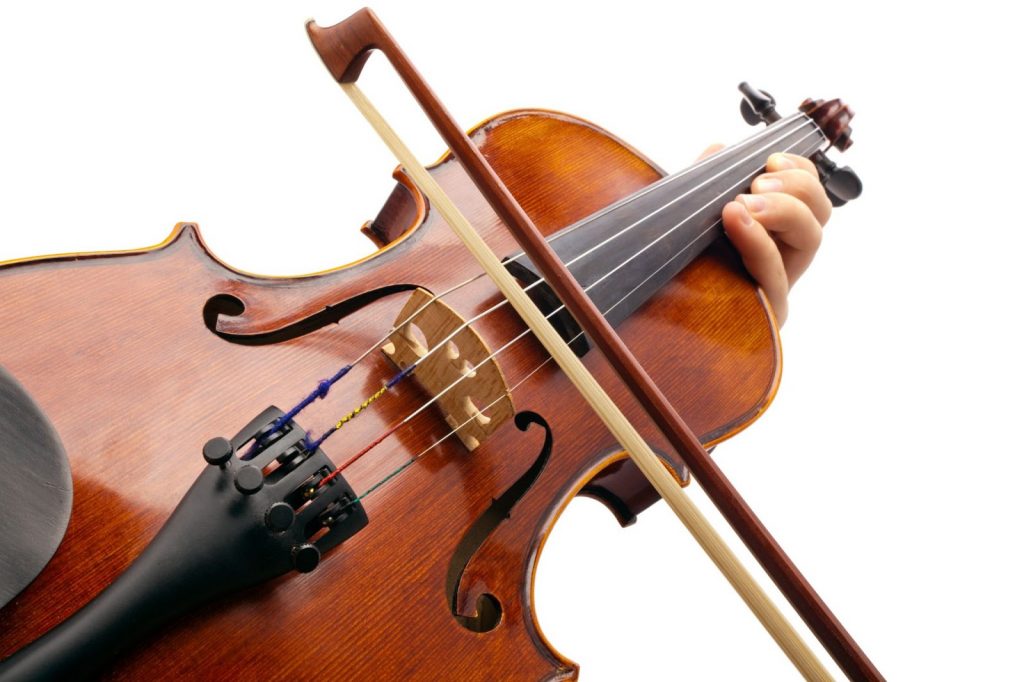 After such a long absence, all musicians in school were overjoyed to be back having regular rehearsals again. This included the only pupil-led ensemble in school – the Trad Group. I was delighted to be asked to lead the group and it has been my absolute pleasure to work with this fantastic group of musicians over the past year. The whole group has been amazing and really pulled together for a great performance at the concert.
We started off the year having a play around with some trad classics from years gone by as well as some new jigs and reels in order for everyone to find their feet, including myself, who was not used to standing at the front and waving my arms about! After half term, we started preparing for a video recording which went out to the primary schools as a virtual replacement to the Primary School Concerts at Christmas.
The new year brought a new term and also a very big question… would there finally be a live Spring Concert? In the beginning, everything was very up in the air, however I kept my hopes held high that we wouldn't miss yet another concert and we would be back in the Braid, and boy, were we back! This was trad group's first live performance since 2019 so we made sure it was a good one! We opened with a beautiful rendition of Maurice Lennon's waltz, 'If Ever You Were Mine'. This beautiful melody brings a tear to your eye whenever it's played, reflecting the bittersweet nature of its composition of a love that was lost. We then picked up the tempo and played 'The Peeler's Away with My Daughter/Morrison's/The Kesh' which had everybody tapping their toes. When up to speed, we had such a blast with this jig set, even if it was a workout to play!
To conclude, I'm so grateful to all the staff for supporting Trad this year and to all the members for being so lovely, helpful and willing to really go for it. I will thoroughly miss the group and all the fun we were able to have. It is by far one of my best memories from my time at school.
Katherine Duff, Year 14