Percussion Group
The Percussion Group or PERK meet to rehearse, under the leadership of Mr Callum Aiken, on Thursday mornings before school. Our percussion group members play an amazing range of marimbas, xylophones, vibraphones and all manner of percussion you could hit or shake! They perform incredible pieces for shows and concerts. Some members have even played dustbins, boom-whackers and old car parts!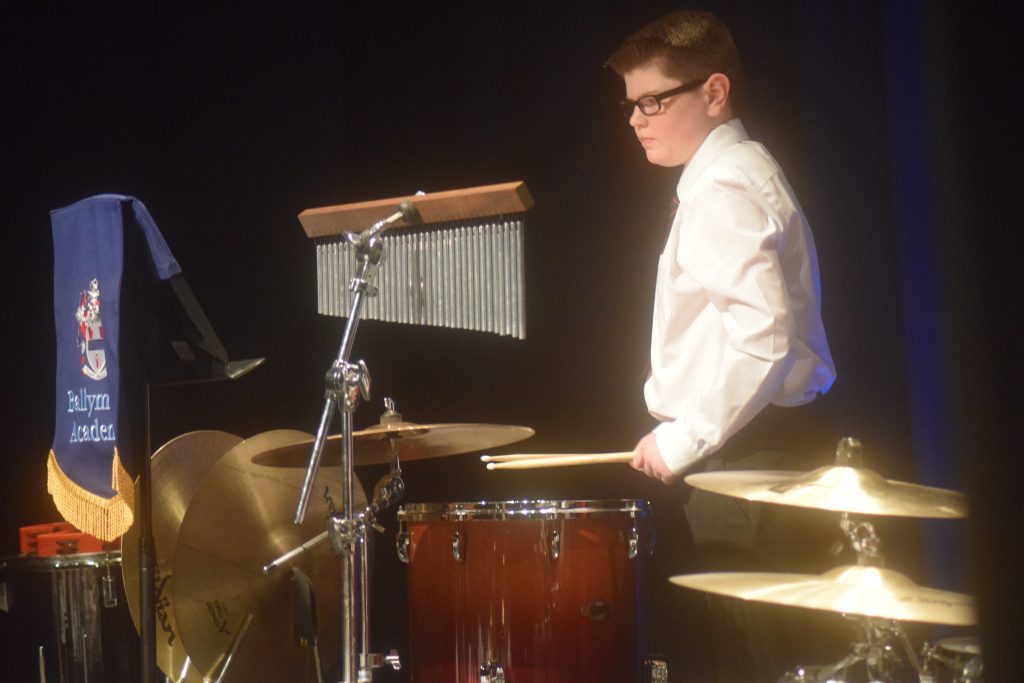 Percussion Ensemble meets every Thursday morning in the Music Department and is run by Mr Aiken. The ensemble consists of many unique instruments such as the marimba, glockenspiel, vibraphone, xylophone and bells, and has provided us with great opportunities to become familiar with instruments that we may not usually come across.
For people who mainly play a solo instrument, it is often difficult to find a place in other ensembles, most being comprised of strings, brass or woodwind, so it has been very beneficial for us to gain experience working as a group to make music. I play the piano and have found those skills easily transferable to most percussive instruments. The teamwork involved differs slightly to other ensembles as almost every instrument is uniquely individual, each bringing its own distinctive sound to the mix and layering beautifully with each other to create enchanting, twinkling melodies. At Christmas this distinctive sound lent itself perfectly to the season and to the Carol Medley we performed and recorded as a video for the virtual Primary School Christmas concert and which was a real festive hit on Facebook too.
Bethany Turtle YR14
I have thoroughly enjoyed being a part of the Percussion Ensemble during my time at Ballymena Academy. It is an opportunity for us pianists to be able to participate in an ensemble despite playing an instrument that is considered "individual". Rehearsals are always entertaining and I have loved being able to play a multitude of fun and quirky instruments that I never would have thought about trying otherwise. I really enjoyed preparing our pieces for the Spring Concert: the melodic Theme from the Disney favourite 'Beauty and the Beast' and the stirring piece 'A Million Dreams' from 'The Greatest Showman'. As always, the Concert was an amazing experience – especially after the pandemic, which restricted everyone so heavily – this year's Concert was definitely one to remember.
Lexie Irvine, YR14
---